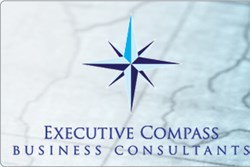 We are obviously delighted that the quality of our work, our proposals for innovative working and the professionalism and experience of our people have been recognised by us being awarded this prestigious contract.
London, UK (PRWEB) October 29, 2013
Two years ago, Magnox Ltd, a nuclear decommissioning site licence company, called out for bids for access and insulation services totalling £380 million. A local subsidiary of a Bremen-based company recently emerged as the winner.
In its bid for the Magnox Ltd contract, the company enlisted the aid of bid and tender management specialists Executive Compass® to bolster its position in the bid. Executive Compass® leveraged the company's experience and expertise in order to make a strong bid for the work.
Due to the positive result of the bid, the company has expressed delight not only regarding its victory, but more importantly, the quality of the proposals which highlighted the company's innovation as well as the professionalism and experience of its personnel. The contract has also further enhanced the reputation of Executive Compass® in its industry whilst reinforcing its trust for growth via the competitive tendering process.
For his part, Executive Compass® Managing Director Neil Capstick said, "It was a pleasure to work on this bid with this top client and the contract award confirms their strength in the industry."
The contract commenced this August, covering 16 nuclear sites around the United Kingdom. While the client has established an enviable reputation for the range of skills and expertise its manpower has, the company will utilise labour and suppliers in the area in order to stimulate the local economy. Young residents of Sellafield, Cumbria and nearby areas will undergo employee training programs in order to enable all staff and operatives working on the contract to develop their full potential within the organisation.
"It will be very beneficial for the local area and will help the economy and infrastructure through the use of local labour," Capstick said.
The client is recognised as one of the global leaders in the field of insulation solutions, operating in more than 50 countries. In the UK, its suite of services includes access and scaffolding, industrial insulation services, industrial painting, asbestos management and removal, contract and project support services for companies engaged in power generation and utilities, passive fire protection, marine construction and architectural fit-out, HVAC and sheet metal fabrication and cladding systems.
The client's successful bid exhibits the renowned expertise of Executive Compass® ranging from competitive intelligence to bid and tender writing and even PQQ, Bid and tender training. With its extensive experience in large contracts such as this, Executive Compass® can help give organisations the competitive advantage. To learn more about Executive Compass® and its services, visit the company's website today.