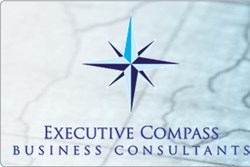 After undergoing the specially developed training courses of Executive Compass, the company is happy to report that it has won the last four bids that it had submitted.
London, UK (PRWEB) October 23, 2013
Aside from providing exemplary PQQ, tender writing and bid management services to companies across different industries, leading business consultancy Executive Compass® also offers comprehensive training programmes that would help companies win important bids for contracts. And for this specific service, Executive Compass® proves that it remains unrivalled as one of its clients — a company within the expansive construction industry — reports impressive bidding results after undergoing bespoke tender training with the bidding experts.
While the name of the construction company remains undisclosed, Executive Compass® shares that its services are centred on refurbishment and remodelling and that prior to receiving bid and tender training from the London-based consultants, it would win two out of eight bids. After undergoing the specially developed training courses, however, the company is happy to report that it has won the last four bids that it had submitted.
"The process of bidding for both public and private sector work can be complex and time-consuming. And if you get it wrong, it is expensive and potentially detrimental to your business," explains an Executive Compass® representative.
In order to equip companies with the correct tools and knowledge that are essential in bidding for public sector contracts, Executive Compass® developed bespoke PQQ training courses and bid and tender writing training workshops that they grouped into four categories: Beginner (for organisations with little to no experience), Intermediate (for organisations that have experience in bid and tender writing but little success), Advanced (for experienced organisations that are regularly successful with their bids) and Champions (for organisations with extensive experience and a good success rate).
"The PQQ and tender writing training workshops are tailored to your company's specific requirements," said the representative. "This is to ensure your staff members have the best possible understanding of the bidding process to increase your success."
Aside from providing comprehensive training to enable companies to win contracts on their own, Executive Compass® also specialises in taking over the entire bid management process; this involves completing tasks such as writing, proofreading, design and formatting. Companies can also hire the bid experts to work with their own in-house teams as external support that offers valuable recommendations regarding which contracts to aim for. With expertise gained from years of submitting hundreds of bids for various industries, Executive Compass® allows companies to concentrate on their business operations while an expert team works to provide high quality bids that can successfully secure contracts.
The training workshops are delivered at the client's establishment or a venue of their choice, at the date and time that suits them. To book an Executive Compass® PQQ or tender training workshop with experienced and knowledgeable trainers, visit its website and get in touch today.