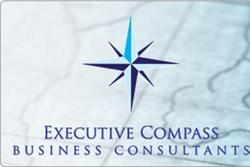 Automation makes things efficient, but input from our team of specialists and technicians considers the nuances of the data in a way that a machine can't.
London, UK (PRWEB) November 27, 2013
Today's technologies have made it possible for businesses and organisations to collect massive amounts of data that can be vital in helping them achieve the growth and expansion they are looking for. The PQQ, bid and tender management specialists of Executive Compass®, however, recently warned companies about the misuse and abuse of "Big Data" – which can only be beneficial if they are able to access and follow an analytical and systematic process powered by human logic.
A leading construction company, a client of Executive Compass®, attests to the advantage of using the right competitive intelligence report to achieve the business mission. The company reported that the insightful information they have gained from the report helped forward their expansion into a new region. To further pursue this recent success, they are now once again working with Executive Compass® on a large tender submission for a framework in that area.
"Our clients often say that the impressive results they enjoy would not have been possible without their access to vital information, market analysis and intelligent reporting provided by our competitive intelligence services," a representative of Executive Compass® says. "Their success is the most tangible proof of how informed decisions based on reliable data can have a huge impact to the bottom line of a business."
The leading bid and tender writing management company's competitive intelligence report highlights two key factors: a) early warning of opportunities and threats, and b) approximations and informed views on the market and competition. They offer both active and defensive competitive intelligence, following their practice of making sure services are tailored to the unique needs of the client. Active CI focuses on collecting and analysing data on competitors (their activities, plans and capabilities) while defensive CI is a strategy for preventing competitors from accessing information about the client's marketing initiatives.
Management specialists at Executive Compass® stress that for competitive data to be relevant and useful, it should not only be accurate and up-to-date – more importantly, the data should be analysed by humans who will apply logic and context to reveal the true value of the information that was collected.
"That's what makes our competitive intelligence report a step above what's typically offered in the market today. Automation makes things efficient, but input from our team of specialists and technicians considers the nuances of the data in a way that a machine can't," they say.
Executive Compass® also makes sure the report is delivered in a form that is timely and easily applicable to the client's strategic plans. "In this age, business and consumer behaviour can evolve at such a massive rate and speed. You need your data analysts to pass relevant information to you quickly before the market undergoes change again. We also make sure that the report can be immediately used to make smart and urgent decisions for the benefit of the organisation," they say.
The bid and tender management specialists say competitive intelligence should not be seen as simply spying on rival companies. More than looking out to the enemy, it is actually a method of looking inward – a way to earn a newer, wider perspective about your business. "To view your business with that level of clarity and understanding is to discover what it takes to achieve phenomenal success."
For more insights on business survival, growth and expansion, visit the Executive Compass® website.