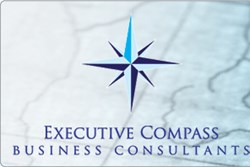 All our bid writers are highly trained internally, in line with our ISO 9001:2008 quality management system, and have worked on hundreds of bids in all industries.
London, England (PRWEB) December 24, 2013
With a fruitful 2013 coming to a close, renowned bid management services specialist Executive Compass® announces plans for the expansion of its operations in the coming new year — starting with the recruitment of a new bid manager as well as two new graduate writers.
This move aims to help the firm cope with the ever-growing demand for its unique offerings which include full bid management services, bid and tender writing and PQQ writing. The company also trains clients' teams in PQQ, bid and tender management, provides them access to their software called iBid, and just recently launched its new competitor intelligence service.
There have been movements across the Executive Compass® team earlier this year; Adam Hartley was hired as the new Head of Marketing and Communications in April (a position that puts him in charge of managing all marketing efforts online and offline) while John Bilcliffe was promoted to Bid Team Manager (a role that entails managing the output and quality of the bid team working from the company's head office, alongside Executive Compass® company director Neil Capstick). The plans to hire the new bid manager and writers are geared towards further enhancing the quality of tender submissions and all relevant documents and to ensure that all strict deadlines are met.
"All our bid writers are highly trained internally, in line with our ISO 9001:2008 quality management system, and have worked on hundreds of bids in all industries," says Adam Hartley in a recent blog post. "Through evaluator feedback and quality checks, our team is constantly improving and adapting to the most recent rules and regulations. There is no submission that we can't complete and we have helped hundreds of firms secure those must-win contracts in times of need."
The diversity of the client base which Executive Compass® has successfully helped to win crucial contracts is a testament to the specialists' commitment to quality and expertise in various industries. Some of the most notable wins for 2013 were for companies focused on environmental solutions, domiciliary care, cleaning and grounds maintenance services, and access and insulation services to nuclear sites (this last contract was essentially worth £380 million).
Executive Compass® continues to demonstrate excellence in its field, helping companies stay focused on maintaining quality and integrity in order to secure successful contracts. And with the arrival of 2014, the company is confident that its brand of professionalism, quality and customer service will remain undisputed and even improved further once the additional staff members are welcomed into its roster of experts.
"2014 looks to be an even busier year, with more and more companies looking to improve their tendering performance through the assistance of Executive Compass®, as the economy steadily improves," says John Bilcliffe in another company blog entry. "We are constantly improving our ways of working and expanding to ensure that we can continue to be the UK's leading provider of PQQ, bid and tender writing and management services, and meet increasing demand from all corners of the country and across all industries."