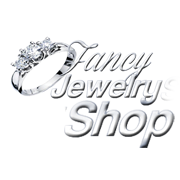 (PRWEB) November 20, 2013
Fancy Jewelry Shop is excited to announce the creation and launch of their new website venture, http://www.FancyJewelryShop.com. The website will feature a broad variety of both men's and women's jewelry including great pieces such as bracelets, necklaces, and earrings. The founding members of Fancy Jewelry Shop are people who love jewelry and have a great deal of knowledge about it, allowing them to extend their expertise towards picking the best possible products to offer for purchase on their website.
There are many excellent products featured within the merchandise of FancyJewelryShop.com in all different categories of jewelry, for both men and women. In the future, the company plans to further expand the product lines that are offered in the online store. They hope to eventually add products such as watches as well as accessories like scarves or anything else that would feasibly go well with the pieces of jewelry sold on the website.
Customer service is something that is very important to the founders of Fancy Jewelry Shop regarding each and every transaction made on FancyJewelryShop.com. It is important to them that customers are satisfied with their purchases as well as with the interface of the website itself and their ability to navigate the website.
To complement the main website, Fancy Jewelry Shop is also launching a blog located at http://www.FancyJewelryShopBlog.com. The blog will feature topics related to the different products that are available in the online store including differences between men's and women's jewelry, different types of earrings, necklaces, bracelets, and rings, as well as the materials that are used to make these types of jewelry such as beads and different types of gemstones. Fashion in general will also be discussed on the blog. The intention of the blog is to guide customers towards making informed decisions when purchasing products on the website.
About the Company:
FancyJewelryShop.com is owned and operated by Fancy Jewelry Shop.
****
Fancy Jewelry Shop
http://www.FancyJewelryShop.com
iePlexus, Inc.
http://www.iePlexus.com