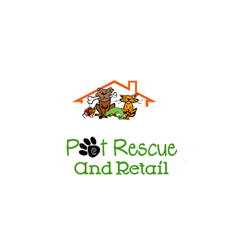 (PRWEB) November 20, 2013
Sandi Watkins is pleased to announce the creation and launch of her new website venture, http://www.FeathersAndFurPets.com. The website offers a huge variety of products geared towards cats, dogs, and birds, including dog treadmills, dog houses, cat beds, and more. Animals have been Watkins' passion since she was a child and she has been involved in animal rescues most of her life. She has shared her home with cats, dogs, parrots, goats, and many other animals, and has the relevant experience with animals that is necessary for her to choose the top quality products to sell on her website.
There are many excellent quality products offered within the merchandise of FeathersAndFurPets.com. Customers can browse through interactive dog games, dog crates, beds and bed warmers for when animals have to sleep outside, outdoor animal shelter such as dog houses, cat furniture and window perches, and so much more that will be useful to any pet owners that live with cats, dogs, or birds. "One thing that's important to me is to be a responsible pet owner," Watkins stated, referring to why she chooses the highest quality of products. "To know that if you take in an animal, it's your responsibility for the entire life of that animal."
In the future, Watkins intends to further expand the product lines that are offered on FeathersAndFurPets.com. She hopes to add interesting items like cat toys, bird toys, dog clothing and backpacks, and many more items. She also intends to link to organizations that are involved in rescue and working towards spaying and neutering animals to avoid homeless pets. Customer service is extremely important to Watkins regarding each and every transaction made on the website, which is why she has made the website user-friendly and easy to navigate.
To complement the main website, Watkins is also launching a blog located at http://www.PetRescueAndRetailBlog.com. The blog will feature topics related to animal rescue and how it relates to the different products that are featured in the online store. Watkins has long been involved in animal rescue and wants to help other people who might want to learn more about it; she will be relating her own experiences and her thoughts and feelings about animal rescue to the ways that animals can be cared for using the products prominently featured on her website.
About the Company:
FeathersAndFurPets.com – a division of Woopadoos, LLC – is owned and operated by Web entrepreneur Sandi Watkins.
****
Sandi Watkins
http://www.FeathersAndFurPets.com
(706) 894-1211
iePlexus, Inc.
http://www.iePlexus.com