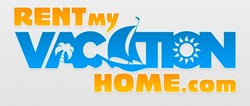 Vacation Rental Refund Rent My Vacation Home
(PRWEB) October 06, 2013
Rent My Vacation Home is now refunding deposits to anyone who is not able to travel due to the United States government shutting down. Please go to the website at http://www.rentmyvacationhome.com and there you will find the forms to apply for your deposit to be returned.
Rent My Vacation Home dot com is also at this time buying vacation rental domains according to its website and website owners can apply here: http://www.Rentmyvacationhome.com/affiliateprogram.htm#.UlBLWJDD-lM .
Vacation homeowners listing Vacation homes for rent on the 115 site network is up 22% year to date. Much of the expansion is due to the economic conditions which lead to rentals that support extra income needed at this time.
The areas in the United States that show the most expansion for vacation rentals is the East Coast. The second is the West Coast followed by Hawaii. These areas have the highest enrollment of vacation homeowner's year to date.
Areas that are down include Alaska and also Nebraska where sign up for vacation home rental is down 3% year to date. Most of this decrease is related to the weather and other outside factors. Wall Street factors show the vacation rental rate for sales to be steady in 2013 year to date with a slight increase. Vacation rentals have fallen 35 percent in the past 6 years.
Vacation home sales are up 2% for Rent My Vacation Home which also sells vacation homes for its owners that use its service for rental. More information is available at http://www.rentmyvacationhome.com You may also call 800-699-7684 or email them at info at rentmyvaactionhome.com