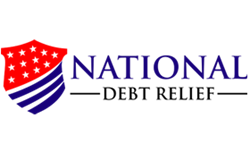 Oftentimes, the feeling of good spirits are quickly doused by the holiday debt that confronts consumers when the bills start to come in January of next year.
Dallas, TX (PRWEB) November 28, 2013
TopConsumerReviews.com's leading debt settlement company in 2013, National Debt Relief, gets into the spirit of the season by giving tips to help consumers stay out of holiday debt. With all the things that has to be spent on during the season (gifts, celebrations, travel, etc) consumers are left to deal with a long list of expenses that leaves them short and in debt.
This is the reason why on November 24, the debt relief company published an article entitled, "Frugal Holiday Challenge: Are You Ready To Stay Out Of Holiday Debt?" The article begins by stating how the joy of the season is dampened by the expenses that consumers feel they are obliged to pay for. Oftentimes, the feeling of good spirits are quickly doused by the holiday debt that confronts consumers when the bills start to come in January of next year.
National Debt Relief provides consumers with a solution that will keep their limited resources from putting a stop to the holiday cheer. The article claims that consumers are intent on cutting back on their holiday spending and that prompted the debt relief company to advise consumers to be more cautious about their spending. The key, according to the article, is to adapt into a frugal holiday.
The article provides tips on how to make gift giving less expensive. It cannot be eliminated because it is the highlight of the season but it also does not have to put the consumer in debt. Here are a couple of things that consumers are advised to do.
1. Use a budget plan. This will help consumers figure out how much money they can afford to spend for the holidays.
2. Set an amount for every holiday expense. The article suggests that consumers list the people they will give to and rank them according to importance. It has to include the amount that will be spent on the gift and the other miscellaneous expenses needed to fulfill the whole gift buying task.
3. Research on sale events and other discounts that will help lower the cost for every gift to be bought.
4. Schedule shopping errands. Consumers are advised to group errands together to save on gas and time.
5. Utilize freebies. The article mentions how retailers offer freebies to consumers and this must be maximized to increase the holiday savings of consumers.
6. Choose gifts that can be recycled. The article suggests that consumers also try to look through the old gifts that they received to check if they can be given to someone else.
The article believes that all of these will help the consumer lower the cost to buy their loved ones some gifts. In case they need to cut back, they can concentrate on the topmost recipients on their list.
National Debt Relief also provided consumers with some tips that will help them come up with cost friendly gifts for their family, friends and co-workers. To read about them in the article, click on this link: http://www.nationaldebtrelief.com/frugal-holiday-challenge-ready-stay-holiday-debt/.
National Debt Relief is a BBB (Better Business Bureau) accredited company that have helped thousands of consumers get out of debt through debt settlement. Their website also offers hundreds of articles dedicated to personal finance, credit and debt relief.