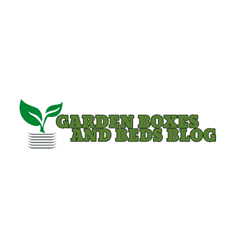 (PRWEB) November 14, 2013
Lawrence Hodgson is pleased to announce the creation and launch of his new website venture, http://www.GardenBedsAndBoxes.com. The website offers a broad assortment of garden containers, boxes, beds, and kits; it will also provide assembly instructions and how-to information on gardening, containers, and other information that can be used to keep customers informed on new products. Currently, the online store features wood containers and boxes, but will eventually expand to include ceramic and molded plastic beds and boxes. Hodgson has been involved in construction and home gardening for years and has the experience necessary to pick the best possible products to include in his online store.
There are many high quality products featured within the merchandise of GardenBedsAndBoxes.com. There are a number of cedar products that have fewer tendencies to deteriorate from rot and mold and are overall longer-lasting. They can be stained or aged to turn into a beautiful silver-grey color, which can fit in perfect with the garden and its natural setting. In the future, Hodgson intends to further expand the product lines offered on the website by including more gardening tools, benches, fertilizers, sheds, work tables, and greenhouse materials.
Customer service is very important to Hodgson regarding each and every transaction made on GardenBedsAndBoxes.com. He wants customers to know that if they have any questions, they can always feel free to contact him and he will respond to their inquiries as quickly as possible. Providing information to his customers is also very important to Hodgson and his website will have an inclination towards providing information, material, and products that allow every gardener to be an individual, whether they want a vegetable garden or one with plants and flowers.
To complement the main website, Hodgson is also launching a blog located at http://www.GardenBoxesAndBedsBlog.com. The blog will feature topics related to all of the different products featured prominently in the online store. There will also be how-to information and do-it-yourself techniques, which will be particularly geared towards people who are working on a budget who are hoping to start creating their own gardens. Hodgson will also offer information regarding the assembly, layout, and planning of a garden.
About the Company:
GardenBedsAndBoxes.com – a division of LDH Global Enterprises, LLC – is owned and operated by Web entrepreneur Lawrence Hodgson.
****
Lawrence Hodgson
http://www.GardenBedsAndBoxes.com
(406) 256-5073
iePlexus, Inc.
http://www.iePlexus.com