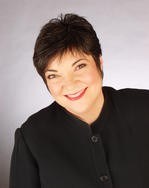 Entrepreneurialism trumps age. There are no significant differences [between entrepreneurs] based on generation."
Scottsdale, AZ (PRWEB) August 27, 2013
A new study by Columbia University doctoral student shows even over generations – the behavior and skills of entrepreneurs remain steady – making entrepreneurs identifiable through the ages. In addition, the study found while entrepreneurial ideas are often successful because of their uniqueness; the people behind the ideas may fit a common mold.
The findings are from a recent Columbia University study by doctoral candidate Lisa Aldisert and they uncover a shared entrepreneurial model among entrepreneurs.
"This study lays the foundation of an entrepreneurial leadership model that hadn't been articulated before," Aldisert said. "It clearly defines the behavior and motivators of entrepreneurial individuals so that they can be more easily identified and nurtured. Moreover, it validates earlier studies of serial entrepreneurs."
The study was conducted on 76 nominated entrepreneurs, who were given Target Training International, Ltd.'s TriMetrix® DNA assessment. The assessment measures both 55 different dimensions of behavior, competencies and skills using the DISC (Dominance, Influence, Steadiness, Compliance) behavioral model and also measures an individual's motivators (theoretical, utilitarian, aesthetic, social attitude, traditional, individualistic). Following the assessment, Aldisert selected and interviewed 14 participants to explore and confirm the assessments findings.
The study revealed individuals there was no noticeable difference between entrepreneurs of different generations. Those who were younger and those who were older both shared common profiles. Namely, those who scored highly on the influence and dominance behavioral styles, with a high level of motivation deriving from utilitarian and individualistic motivators are likely to be entrepreneurial individuals. This group also displayed top competencies of leadership, goal orientation, employee development, interpersonal skills, presenting, persuasion, and written communication.
The findings were surprising to Aldisert who anticipated differences between younger entrepreneurs and the more mature generational group.
"Entrepreneurialism trumps age," Aldisert said. "There were no significant differences based on generation."
This is the first time a dissertation at a major university has highlighted TTI's TriMetrix DNA assessment instrument and further validated the TTI assessment foundation. It also confirms earlier research conducted in 2012 by Bill J. Bonnstetter, chairman of TTI, and Ron Bonnstetter, Ph.D., professor emeritus of University of Lincoln – Nebraska and TTI's senior vice president of research and development, which studied serial entrepreneurial individuals from 18 U.S. universities and their motivators and behaviors.
"From a business perspective, we are extremely pleased to see the validity of our assessments being objectively confirmed and strengthened, especially by such a prestigious university," said Bill J. Bonnstetter. "These findings confirm earlier efforts to define and create a model of entrepreneurial individuals. We're thrilled to see the entrepreneurial leadership model being fleshed out."
The study's findings will be published by Columbia later this fall. An abstract of the study can be found at ttiresearch.com/news-events. There will be a free webinar tomorrow, Wednesday, Aug. 28 at 11 a.m. PACIFIC led by Aldisert, Bill J. Bonnstetter and Ron Bonnstetter, PhD to discuss the findings. It is open to the public. To register, go to https://www4.gotomeeting.com/register/900136783, the webinar will also be posted at http://www.youtube.com/user/TTIresearch?feature=watch.
About Target Training International, Ltd.
Target Training International, Ltd. has been pioneering research into superior performance since 1984, providing cutting edge insights into human behavior, communication and workplace attitudes and performance. TTI is the world's leading developer of research-based, validated assessment and coaching tools that enable Fortune 500 companies to effectively meet their human resources needs. Its related company, TTI Success Insights, puts assessments and reports to work in more than 90 countries and in 40 languages. TTI develops thought leadership in the realms of brain science, entrepreneurism, education and human interaction. For more information, go to http://www.ttiresearch.com, connect @ttiresearch or call 800-869-6900.
About Lisa Aldisert
Lisa Aldisert is president of Pharos Alliance Inc., a management consulting firm specializing in strategy, business development, and organizational/leadership development, as well as a workplace trends expert, consultant, and speaker. Aldisert is on the faculty of New York University's School of Continuing and Professional Studies. She is a contributing columnist for business and professional periodicals and is co-author of The Small Business Money Guide: How to Get It, Use It, Keep It (Wiley, 1999). Her latest book is Valuing People: How Human Capital Can Be Your Strongest Asset (Dearborn, 2002). Aldisert received her BA and MA from the University of Pennsylvania, and received her MBA from Columbia University, before pursuing her doctorate, also from Columbia. Aldisert is a member of the Steering Committee of the Arts & Business Council of New York and a member of the steering committee of the Business Development Network in New York.