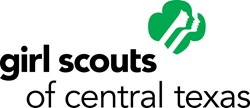 Share the Warmth is a perfect example of the way the Girl Scouts of Central Texas take action to make our world a better place.
Austin, Texas (PRWEB) October 29, 2013
Want to help out a family in need? Come down to any Sleep Experts store in the Austin area and participate in the second annual Share the Warmth Blanket Drive. Girl Scouts of Central Texas (GSCTX) is partnering with Sleep Experts locations in Austin to collect much needed new or gently used blankets now through Thanksgiving.
Girl Scouts and Sleep Experts have been working together in Dallas, TX for 10 years and now want to expand the tradition of bringing warmth to families in need to the Austin area. GSCTX is expecting almost 400 girls to participate in this year's collection and would like the greater Austin community to participate as well. The girls are encouraged to start service projects collecting blankets in their own communities to learn the importance of giving. The girls who collect in their own communities and drop them off at Sleep Experts locations will earn a unique Share the Warmth community service badge.
"As Girl Scouts, one of our main goals is to participate and lead in activities that contribute to the greater good of our community. Share the Warmth is a perfect example of the way the Girl Scouts of Central Texas take action to make our world a better place," said GSCTX CEO, Lynelle McKay.
The Share the Warmth Blanket Drive directly benefits charities in Austin such as SafePlace, an organization that safeguards victims of sexual and domestic violence. The blankets collected will be given to SafePlace and other area charities who will distribute them to families in December.
Everyone has an extra blanket laying around, so clean out your closet and donate a blanket today! We are also accepting new or gently used comforters, sheets, towels and pillows as donations. It's a simple way you can help a family in need today.
About Girl Scouts
Girl Scouts is the premier leadership organization and the largest pipeline for female leadership. Girl Scouting builds girls of courage, confidence and character, who make the world a better place. Girl Scouts serves 3.2 million girl and adult members worldwide. In Austin, there are more than 20,000 girls in 46 counties in the Central Texas area. For more information on how to join, volunteer, reconnect, or donate to Girl Scouts visit http://www.gsctx.org
About Sleep Experts
Sleep Experts is a mattress specialty retailer with 55 stores in North and Central Texas, with 11 of those in Austin. The company expanded into Austin 2012 and has become one of the fastest growing mattress retailers in the U.S. by creating a strong culture focused on serving the customer and the community. Sleep Experts has been recognized seven times as a Best Place to Work in North Texas, earned distinction as an Inc. 5000 company, and is a winner of the Greater Dallas Business Ethics Award. Sleep Experts shares the gift of sleep with families in need by donating customers' old mattresses to local non-profit organizations. For more information, visit http://www.sleepexperts.com or call (888) 55-SLEEP.
###