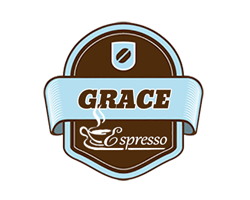 (PRWEB) November 20, 2013
Cindy Harkins is excited to announce the creation and launch of her new website venture, http://www.GraceEspresso.com. The website offers a broad assortment of quality espresso machines, in addition to a large number of coffees and coffee bans that can be used with these machines. Harkins is a true lover of wonderful, dark espresso coffee and has three espresso machines herself; she wanted to create a website that would offer quality items to likeminded people who love espresso and coffee as much as she does.
There are many excellent products featured within the merchandise of GraceEspresso.com. There are products offered from many of the best brands in the industry including the popular Gaggia espresso machine. Harkins makes sure to do the proper research to find only the best espresso machines and coffees for her website.
In the future, Harkins plans to further expand the product lines available on GraceEspresso.com and is currently in contact with Ethiopia and Italy to acquire more exotic coffees. By periodically updating the merchandise available in the online store, she hopes to encourage customers to keep coming back to the website to check out what new items have been added.
To complement the main website, Harkins is also launching a blog located at http://www.JavaJoyBlog.com. The blog will feature topics related to coffee and espresso. There will be information regarding the history of coffee and the history of espresso machines as well as supplementary information regarding the different types of products that are prominently featured in the online store. One of the primary purposes of the blog will be to help guide customers towards making informed decisions when purchasing products from the website.
About the Company:
GraceEspresso.com -- a division of Harkins Global, Inc. -- is owned and operated by Web entrepreneur Cindy Harkins. Harkins will donate a percentage of the profits to a foundation that will be for T&R for feral cats.
****
Cindy Harkins
http://www.GraceEspresso.com
(404) 702-2335
iePlexus, Inc.
http://www.iePlexus.com