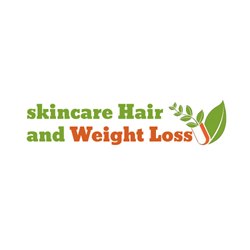 (PRWEB) September 14, 2013
Brenda Liss is proud to announce the creation and launch of her new website venture, http://www.HairGrowthVitaminsAndMore.com. The website offers a wide assortment of hair growth vitamins, shampoos, conditioners, and skin care products. Liss was inspired to start the website with the knowledge that many people out there have thinning hair and are also interested in products that can help with their sensitive or aging skin. Liss wanted to provide people with products that will make her customers feel comfortable with their own hair and skin.
There are many high quality products featured within the merchandise of HairGrowthVitaminsAndMore.com. There are a number of vitamins that can block DHT, allowing for more hair growth, as well as a variety of anti-aging serums that have been proven to be quite effective. In the future, Liss intends to further expand the product lines that are offered in the online store to include more products including weight loss items that are known to be effective. By periodically updating the merchandise on the website, she hopes to encourage customers to keep coming back to the site to check out what new items have been added.
Customer service is something that is very important to Liss regarding each and every transaction made on HairGrowthVitaminsAndMore.com. "The customer comes first," she stated. "I want to make sure that customers are happy with our products."
To complement the main website, Liss is also launching a blog located at http://www.SkinCareHairAndWeightLoss.com. The blog will feature topics related to health care in general, particularly in regards to nutrition, weight loss, and the different products that are offered in the online store. Through the information included in the blog posts, Liss hopes to guide her potential customers towards making informed decisions when purchasing products from her website.
About the Company:
HairGrowthVitaminsAndMore.com – a division of BL Enterprises, LLC – is owned and operated by Web entrepreneur Brenda Liss.
****
Brenda Liss
http://www.HairGrowthVitaminsAndMore.com
(780) 262-0662
iePlexus, Inc.
http://www.iePlexus.com