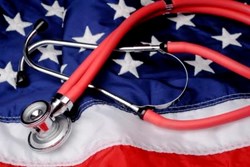 "Fraud investigations and enforcement is expanding. Healthcare providers, and their consultants, must know and understand the risks that exist, how to manage the risks and implement appropriate safeguards." -Robert A. Wade
Salt Lake City, UT (PRWEB) September 12, 2013
"With increased employment of physicians and reimbursement systems putting all providers at risk, health systems are going to want to develop compensation structures that align the goals of both the health system and physicians. A valuation expert's services will be critical in verifying any compensation is set at fair market value to comply with healthcare and IRS regulation," states Curtis H. Bernstein, CPA, CHFP, ASA, with Altegra Health in Denver, CO. Bernstein is a lead instructor for the NACVA and the CTI's Healthcare Valuation and Consulting Workshop.
"Fraud investigations and enforcement are expanding. Because of such expansion, healthcare providers, and their consultants, must know and understand the risks that exist, how to manage the risks and implement appropriate safeguards and monitoring mechanisms, and report any detected overpayment," says Robert A. Wade, Partner at Krieg DeVault LLP in Mishawaka, IN. "Clients expect consultants to have an understanding of the Anti-Kickback Statute, Stark Law, and False Claims Act. Consultants must have an understanding of these laws so they can better assist their clients in this very regulated industry." Wade is also a lead instructor for the Healthcare Valuation and Consulting Workshop.
NACVA and the CTI have been keeping abreast of the changing dynamics in the healthcare valuation profession and have been offering live and online training for CPAs and other financial consultants for over 15 years.
"The medical practice arena represents a constantly changing dynamic with unique challenges that must be understood to effectively perform in either the valuator or consulting role. The Healthcare Valuation and Consulting Workshop capitalizes on that experience and introduces attendees to the primary value drivers at the practice level with a focus upon the regulatory constraints that dictate the forms of transactions that are deemed permissible for practitioners in the healthcare community to enter into," says Brien K. Jones, Executive Vice President for NACVA and the CTI. "The four-day program addresses the unique dynamics of acute care healthcare business arrangements, the operation principles of medical practices, and how to cope with today's challenging healthcare profession."
"I enjoyed the industry specificity, relevance to current events, and business climate that was presented. The Workshop provided real practice discussion and healthcare specific tips and traps," states Thomas M. Lohr, CPA, CVA, with Kositzka, Wicks, & Company in Fairfax, VA, who attended a recent Healthcare Valuation and Consulting Workshop.
"Though I have an extensive background in healthcare and compliance, I felt this was extremely beneficial. [The instructor] did a great job laying the groundwork for understanding physician compensation valuation issues," says Kevin Longo from Adventist Health in Auburn, CA, who attended a recent Healthcare Valuation and Consulting Workshop.
The four-day Workshop includes the following courses:

Understanding the Regulatory Environment of Healthcare Reimbursements and Forms of Healthcare Reimbursement
Provider Organizational Structures, Performance Metrics, and Benchmarking
Understanding, Structuring, and Valuing Physician Compensation Arrangements
Advanced Topics and Healthcare Valuation Forum
The schedule of upcoming live and online programs are as follows:
October 8-11, 2013 in Chicago, IL
November 11-15, 2013 will be a live Online Healthcare Fraud Webinar Week
December 10-13, 2013 in Las Vegas, NV
March 12-15, 2014 in Chicago, IL
About the NACVA
Headquartered in Salt Lake City, UT, the National Association of Certified Valuators and Analysts™ (NACVA®) is a global, professional association that delivers training from the nation's leading experts in consulting fields such as business valuation, financial litigation forensics, expert witnessing, forensic accounting, fraud risk management, mergers and acquisitions, business and intellectual property damages, fair value, healthcare consulting, and exit strategies. Along with its training and certification programs, NACVA offers a range of support services, reference materials, software, and customized databases to enhance the professional capabilities and capacities of its members. NACVA is a member of the Institute for Credentialing Excellence™ (ICE™). NACVA's Certified Valuation Analyst® (CVA®) designation is the only valuation credential accredited by the National Commission for Certifying Agencies® (NCCA®), the accreditation body of the Institute for Credentialing Excellence.
About the CTI
The Consultants' Training Institute™ (CTI™) is comprised of leading experts in the fields of business valuation, financial litigation, financial forensics and forensic accounting, mergers and acquisitions, healthcare valuation and consulting, and a variety of other related business consulting disciplines. As the most widely respected professional training organization, the CTI combines hundreds of years of practitioner experience with academic insights to produce benchmark training and certification programs in the accounting and financial consulting profession's hottest growth niches.