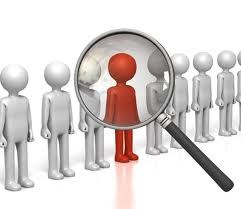 When you hire well, you show respect not just to your employees and your business, but for yourself.
Las Vegas, Nevada (PRWEB) December 09, 2013
A job becomes a career when it's a good fit for the employee. As the business owner, it's up to you to not only choose good people, but also to know your company's needs before you ever start interviewing candidates.
Wise Business Plans, which helps companies of all sizes create custom roadmaps to success, has a few pointers for planning and hiring a strong team.
1. Hire for your needs and required skills, not the candidate's: "Too often, people hire someone just because they seem like a smart person with a great education," said Joseph Ferriolo, director at Wise. "But hiring a brilliant political analyst to be an office manager doesn't automatically translate into success. Even if a candidate has great credentials and a unique skill set, it won't work if they aren't the skills you need." Ferriolo says Wise advises clients on the kinds of positions they need to hire for while still in the business planning stages.
2. Know your market: "Some markets and industries require a certain level of staffing to succeed," said Ferriolo. "If you're the only shop in your small town that repairs foreign-made cars, and you only have one mechanic, you're turning people away, and that will hurt business." Underhiring to save money can cause a business to lose in the longrun, he said, so good market research and an understanding of your competition and local demographics is actually a key part of the staffing process.
3. But don't overhire: Businesses sometimes overhire in an effort to create the impression of immediate success or because they didn't take Year 1 financials into account when planning personnel needs. Not only can overstaffing stress the company's finances from Day 1, getting out of the situation creates the impression of a business that's not doing well. "Even if you're raking in profits and lining up clients, if you start letting people go because you overstaffed in the beginning, it sends up a red flag."
4. Don't get talked into hiring unqualified friends or family members: This can sound like a harsh way to do business, but keeping a family company strong and vital is good for everyone involved. This means not hiring your cousin's son who just needs a second chance after stealing at his last job. But it also means not putting a friend or family member into a position where they don't have the ability to succeed. "So often, people set loved ones — and their businesses — up to fail by giving them management positions they aren't ready for," said Ferriolo. "By all means, have a family business. But do yourself, your business and your loved ones the honor of getting to know each person's skill set and hiring them only for positions they can excel in."
5. Do your homework: Wise helps its business planning clients create organizational charts and lists of needed personnel even before businesses are funded, allowing owners and entrepreneurs to not only understand their staffing — and payroll — needs, but to show investors that they have a grasp on human resources. This kind of planning, said Ferriolo, is sometimes overlooked but truly vital to getting a strong start with a new company.
And hiring, he said, is also a kind of investment — in your success, in your community, and in your future employees.
"When you hire well, you show respect not just to your employees and your business, but for yourself."
Wise Business Plans (http://www.wisebusinessplans.com), staffed with professional MBA writers, researchers and financial experts, is a trusted partner for businesses across a broad spectrum of products and services. Our mission is to empower our clients to make the best possible business decisions, boost company performance and facilitate their funding success by laying the groundwork for strong businesses that excite, inspire and retain talented and exceptional employees.