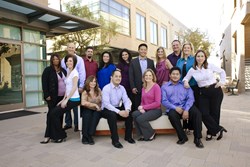 Whether you have 1 employee or 1,000 employees, Obamacare is going to change your business in some way and it's important to get educated fast.
Irvine, CA (PRWEB) September 30, 2013
"Whether you have a handful or a thousand employees, ACA poses a direct impact on your business and it's important to get educated fast, or face the consequences," advises company Founder and Chief Simplicity Officer Vic Tanon. "Emplicity is staying ahead of the curve on this issue and is helping business owners navigate the muddy waters of ObamaCare".
Despite rollercoaster efforts by government and conservatives to turn back or delay implementation of the Affordable Care Act (ACA), "Obamacare" remains a surefire reality for employers. As the clock ticks toward implementation, small businesses are unaware of the many provisions of the new law.
In just a few days, employers are required to notify their employees of healthcare coverage through government-run healthcare exchanges. Abraham Jankans, CEO of LaunchPad Careers in Irvine, California has been caught off guard. "With the delay of the employer mandate and continued public sentiment gaining traction in the press, who knows what's next? Compliance is hitting us like a brick through a glass window." Much like Jankans, whose workforce development programs reduce unemployment rolls, business owners are at odds with understanding the key requirements of the law. "It's a bitter pill to swallow, but have no choice to comply at this point," acknowledges the Irvine, CA-based CEO.
While touting "universal health coverage" for all Americans, ObamaCare has gained notable dissention in the private sector for its complex policies and compliance burdens. Without the proper guidance and education - not to mention the threat of steep penalties for non-compliance -- it's a scarier time than ever to be an employer.
Emplicity, a leading Professional Employer Organization and HR outsourcing solutions specialist, helps take the headaches and hassles out of employee administration, particularly when dealing with health insurance under ObamaCare.
The Irvine, CA-based Professional Employer Organization(PEO) approaches the burden of the sweeping law with a novel approach. Through a co-employment arrangement with their current staff, a business transfers its reporting compliance and funding commitments over to Emplicity. Business owners can then wipe their hands clean of the headaches and hassles of ACA, and a plethora of other responsibilities. As the new and much larger employer, Emplicity offers employees richer and more cost-effective health insurance. "Offering more choice and better health plan options is like a pay raise for most Americans," says Tanon.
A recent poll highlights the increasing complexity of government regulations and increasing benefits costs as the top demand creators for the HR Outsourcing company. Chris Lee, CEO of multi-brand fashion retailer Kitson, recently hired Emplicity in anticipation of growth in both retail sales and government regulations like Obamacare. "We are solely focused on providing our clients an exceptional experience and entrust Emplicity to do the same for our staff," reflects Lee, whose influence on pop-culture has earned the loyalty of LA's elite A-List.
With services that are tailored to meet specific needs of the HR department, Emplicity offers business owners the freedom to refocus on their business and respond instantly to changes in the marketplace. From full-service PEO to customized Employee Benefits, Workers Comp, Payroll Administration, Employee Leasing & HR Consulting, Emplicity.com can provide them all for clients in California and Texas.
To find out more about Emplicity and its services that help business owners understand Obamacare and simplify employee administration, please visit http://www.emplicity.com for information.
About Emplicity
Emplicity has been serving the employee management needs of some of the most respected companies in Texas and California for over 18 years.