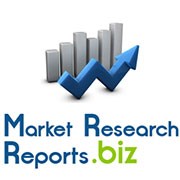 Albany, NY (PRWEB) August 06, 2013
The report provides market analysis, information and insights into Iceland's cards and payments market, including:

Current and forecast values for each category of Iceland's cards and payments industry including debit cards, credit cards, prepaid cards and charge cards
Comprehensive analysis of the industry's market attractiveness and future growth areas
Analysis of various market drivers and regulations governing Iceland's cards and payments industry
Detailed analysis of the marketing strategies adopted for selling debit, credit, charge and prepaid cards used by various bankers and other institutions in the market
Comprehensive analysis of consumer attitudes and their buying preferences for cards
Competitive landscape of Iceland's cards and payments industry
To check out the Complete table of contents, visit: http://www.marketresearchreports.biz/analysis-details/emerging-opportunities-in-icelands-cards-and-payments-industry-market-size-trends-and-drivers-strategies-products-and-competitive-landscape
Executive summary
Iceland's card payments channel exhibited negative growth during the review period (2008–2012), declining at a CAGR of -2.49%, from 796,456 cards in 2008 to 719,950 cards in 2012. This can be attributed to the banking crisis that occurred in the country during 2008–2011. Over the forecast period (2013–2017), the channel is expected to register marginal growth at a CAGR of 1.85%, rising from 737,259 cards in 2013 to 793,275 in 2017. Despite numerous challenges such as the banking crisis, global economic slowdown, bankruptcy of major banks and currency depreciation, Iceland's economy recovered from 2010 onwards.
Browse All Reports of This Category Visit - http://www.marketresearchreports.biz/category/159
Gross domestic product (GDP) growth increased from -4.1% in 2010 to 1.2% in 2012. Notably, inflation declined from 12% in 2008 to 6% in 2012, but is still high when compared to pre-crisis figures. Iceland's GDP is projected to grow at an average of 2.1% over the forecast period. The country's balance of payments still needs to be handled as the Icelandic krona is still recovering in the world market. However, post-bailout Iceland has emerged from its banking crisis and is now repaying parts of its bailout debt to the IMF. Economic recovery is expected to foster growth in the card payments channel over the forecast period.
Browse All The Report Of This Publisher Visit: http://www.marketresearchreports.biz/publisher/61
Scope
This report provides a comprehensive analysis of Iceland's cards and payments industry
It provides current values for Iceland's cards and payments industry for 2012 and forecast figures for 2017
It details the different macroeconomic, infrastructural, consumer and business drivers affecting Iceland's cards and payments industry
It outlines the current regulatory framework in the industry
It details the marketing strategies used by various bankers and other institutions
It profiles the major banks in Iceland's cards and payments industry
To Buy The Copy of This Report Visit: http://www.marketresearchreports.biz/analysis/172448
Reasons to buy
Make strategic business decisions using historic and forecast market data related to Iceland's cards and payments industry and each market within it
Understand the key market trends and growth opportunities within Iceland's cards and payments industry
Assess the competitive dynamics in Iceland's cards and payments industry
Gain insights into the marketing strategies used for selling various types of cards in Iceland
Gain insights into key regulations governing Iceland's cards and payments industry
Contact US
Tel: +1-518-618-1030
USA – Canada Toll Free: 866-997-4948
Website: http://www.marketresearchreports.biz/
Blog: http://mrrbiz.blogspot.com/
Blog: http://industry-research-reports.blogspot.com/