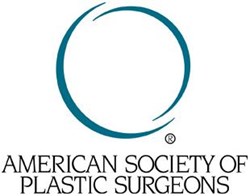 Our goal is to follow patients with breast reconstruction and track outcomes.
Amsterdam (PRWEB) October 01, 2013
The American Society of Plastic Surgeons (ASPS) met with its global leadership partners on Sept. 7, 2013, to discuss establishing an international breast registry. The meeting marked the first time countries have brought plastic surgeons together to work toward the common goal of using data collection to enhance patient safety as it relates to breast reconstruction. Countries represented at the meeting included Australia, Austria, Belgium, Germany, Ireland, Israel, the Netherlands, New Zealand, United Kingdom, and the United States.
What is the overall objective? Simply put, patient safety. Current ASPS president Dr. Gregory Evans, MD, FACS noted that a registry is the best way to collect the large amounts of data needed to identify trends. "Our goal is to follow patients with breast reconstruction and track outcomes," said Dr. Evans, who is also chief surgeon at UC Irvine's Aesthetic & Plastic Surgery Institute. "If we're able to get the numbers from the national registry we've developed to interact with an international registry for breast reconstruction, the data will allow plastic surgeons to determine the best options for reconstruction with the least risk to our patients."
In the Netherlands, the Dutch established a registry tracking breast, colon, and pancreatic surgeries, and the data has allowed them to identify key patient safety issues, resulting in a steep drop in mortality rate. Australia and the United Kingdom also have government mandates to develop registries for breast reconstruction, with the Australians having taken on a leading role in developing the international registry.
During the Amsterdam meeting, participants agreed upon a number of key factors for a successful international registry. It should have data stored safely in a hacker-proof environment, and standard data definitions for all collaborating countries. It should be opt-out rather than opt-in, and have track-and-trace capabilities in the case of faulty implants. Patient data collection should be longitudinal in setup. It was also agreed that it's imperative to respect the privacy of participants.
The cornerstone of ASPS is patient safety. The Society's leadership in outreach and educational campaigns, such as Breast Reconstruction Awareness Day, is an example of its commitment to utilizing the efforts of patients, surgeons, industry professionals and others to make a difference in lives and communities.