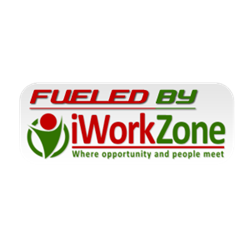 Amarillo, Texas (PRWEB) August 02, 2013
Having free access to real-time data that is available about employment activity, available job seekers, and job positions are completely unheard of, however iWorkZone has given this opportunity with their cost-free talent management system.
Together Jon Chara and Jody Holland created the iWorkZone data system with many open doors for opportunities. iWorkZone can be used for global corporations to single businesses that wish to have a reliable product for their talent management system. iWorkZone allows employers to create detailed success patterns within their organization on behavior and success patterns of employees. When this data is put into the iWorkZone system an employee is then placed into different categories of the system, to have the opportunities to be matched to job seekers of that criteria or preference in a chosen area.
iWorkZone has one feature that is unbeatable…simplicity. Registering with iWorkZone is simple, easy, and stress free. It takes less than 1 second to apply to the system that can open endless amounts of opportunities to your lifelong career.
The performance-based analysis from the behavioral testing is just the tip of the iceberg with iWorkZone. Also offered are learning management systems, surveys, evaluations, trainings, developmental practices, and much more. iWorkZone is a system that will take your employees and organizations to the next level. Are you ready?