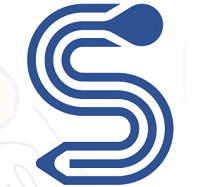 Scrribly the new way of communicating with Facebook friends
San Francisco, California (PRWEB) July 11, 2013
The app is first of its kind chat app that let iPhone users chat in a more personalized way by using drawings and hand-drawn text with friends on Facebook.
The new version comes with language support for Spanish and Italian.
The app is very easy to use. Users can download the app and invite their Facebook friends to join the conversation with them in a new way. They can also play games such as, Tic-Tac-Toe with their Facebook friends. The app also has a color palate that let the users put forth themselves as artists who know how to show their colorful side. They can also click a picture or use a photo from the gallery and modify it in their own style to show their artistic skills.
Requirements: Compatible with iPhone 3GS, iPhone 4, iPhone 4S, iPhone 5, iPod touch (3rd generation), iPod touch (4th generation), iPod touch (5th generation) and iPad. Requires iOS 5.0 or later. This app is optimized for iPhone 5.
The app can be downloaded from the App Store @ http://goo.gl/73hDV
About Y Media Labs
Y Media Labs located out of Redwood City, CA is a one stop interactive mobile app solution company. They have worked with world's leading companies like; BBC, Le Meridian, Lonely Planet, Safeway, Stanford University, EMC, Salesforce and Foot Locker.