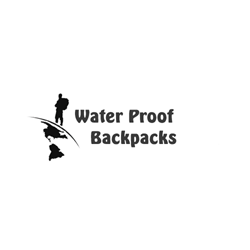 (PRWEB) September 07, 2013
Mildred and Robert Krull are proud to announce the creation and launch of their new website venture, http://www.KEWaterproofBackpacks.com. The website offers a wide variety of camping supplies and products such as waterproof backpacks, sleeping bags, mats for sleeping bags, tents, hydration systems, and camping cookware. The Krulls have always enjoyed the outdoors and were full-time RVers for ten years, so they have a lot of experience with different types of camping, which has allowed them to make satisfactory choices when it comes to picking the products for the site.
There are many excellent products featured within the merchandise of KEWaterproofBackpacks.com, manufactured by some of the top brands in the industry. Whether customers are looking for Condor backpacks or Big Horn and Boulder Creek tents, they are sure to be able to pick up quality camping goods that will be perfect for their upcoming outdoor excursions.
In the future, the Krulls intend to further expand the product lines offered on KEWaterproofBackpacks.com. In particular, they intend to add accessories for the different backpacks as well as add new merchandise to the existing lines of backpacks, tents, and cookware that are already featured on the site. By periodically updating the website's merchandise, they hope to encourage customers to keep coming back to the site to check out what new items have been added.
To complement the main website, the Krulls are also launching a blog located at http://www.WaterproofBackpacksBlog.com. The blog will feature topics related to the different products offered in the online store and their features. The Krulls intend to use the blog to help guide their customers towards making informed decisions when it comes to picking the right products for their next camping or hiking trip.
About the Company:
KEWaterproofBackpacks.com – a division of Krull Enterprises, LLC – is owned and operated by Web entrepreneurs Mildred and Robert Krull.
****
Mildred and Robert Krull
http://www.KEWaterproofBackpacks.com
(719) 285-8731
iePlexus, Inc.
http://www.iePlexus.com