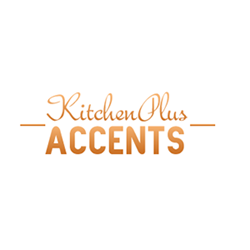 (PRWEB) November 27, 2013
Wilda Strickland is proud to announce the creation and launch of her new website venture, http://www.KitchenPlusAccents.com. The website offers a broad variety of kitchen appliances and decorative items that are perfect for anyone's kitchen. Strickland understands that everyone has to spend a lot of time in the kitchen when preparing meals, so it's helpful to have the very best products available in the kitchen; this is what inspired her to create her website, so that likeminded individuals could ensure they had quality appliances and decorations in their kitchens.
There are plenty of excellent products featured within the merchandise of KitchenPlusAccents.com, ranging from pasta drying racks and cookware sets to decorative mirrors and floor lamps. Anyone's kitchen can be sure to be enhanced by the products featured in the online store. In the future, Strickland intends to further expand the product lines offered on the website. By periodically updating the merchandise available on the site, she hopes to encourage customers to keep coming back to the online store to check out what new items have been added.
Customer service is something of the utmost importance to Strickland regarding each and every transaction made on KitchenPlusAccents.com. The website has been designed so that it is appealing to the customer's eye and easy to navigate, so that customers can readily find any of the kitchen products that they might be searching for.
To complement the main website, Strickland is also launching a blog located at http://www.KitchenAccentsBlog.com. The blog will feature topics related to the different products that are prominently featured in the online store. Strickland's primary intention with the blog is to help guide customers towards making informed decisions when purchasing products on the website.
About the Company:
KitchenPlusAccents.com -- a division of WAS Internet Enterprise, LLC -- is owned and operated by Web entrepreneur Wilda Strickland.
****
Wilda Strickland
http://www.KitchenPlusAccents.com
(770) 943-6481
iePlexus, Inc.
http://www.iePlexus.com