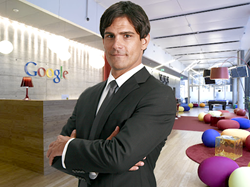 Business success is a combination of many pieces working together successfully and marketing is an indispensable part of this business.
Miami, Florida (PRWEB) September 19, 2013
Being unable to acquire new customers or keep existing ones is the #1 reason most lawn care and landscaping companies struggle and eventually fail. Without a year-round marketing program that delivers real results most lawn care companies are destined to remain small-time operators.
Now, through this unique partnership between BeeSafe & Lawn Care Marketing Expert, lawn care providers have an even greater opportunity for success.
Lawn Care Marketing Expert will be delivering a combination of custom marketing training and done-for-you marketing services for all new and existing service locations across the entire BeeSafe network - covering 33 different states.
Lawn Care Marketing Expert's approach to marketing focuses on 4 key ways to increase lawn care and landscaping profits.
1. Acquire new clients.
2. Sell more to existing clients.
3. Sell at higher prices than competitors.
4. Minimize attrition and maximize client value through referrals.
Most lawn care and landscaping companies tend to do one-shot marketing. A batch of direct mail postcards at the beginning of the season, maybe a few poorly performing pay-per-click ads during the slow months, but overall not much else.
BeeSafe Founder, Tom Kelly, is one of the few Green Industry vets to do something about.
"Giving our applicators a literal jumpstart on marketing their businesses is a huge BeeSafe advantage!" says Tom.
"Business success is a combination of many pieces working together successfully and marketing is an indispensable part of this business. I liken it to putting fuel in your trucks. If you don't fuel your trucks you'll soon be out of business." Tom continued, "Marketing is the fuel that grows your business. Either you keep refilling your marketing tank and reach your destination or you watch your competitors pass you by as you slowly wither and die."
Lawn and landscape companies that are interested in offering the proprietary BeeSafe system and operating under the brand become "authorized applicators" to have access to the product line and support. BeeSafe uses proprietary technology to assemble lawn care programs that are specific to the applicators region, turf types and soil conditions. Using biological inputs to improve the soil food web BeeSafe applicators have been successful in transitioning tens of thousands of properties to being chemical free since their launch in 2011.
Lawn Care Marketing Expert founder - Andrew Pototschnik says, "We are proud to be partnering with BeeSafe Landcare. Organics is a market segment that I have a personal passion for and an area where we continue to see demand increase year after year. It is also an area we have been aggressively looking to partner."
"Quite frankly, most lawn care companies still operate in the dark ages of marketing with everyone copying each other's bad ideas. Few green industry CEOs embrace marketing as irreplaceable as systems and processes. It's mostly due to lack of knowledge. If you know very little about marketing it is going to be very difficult to build a program that gets results. This lack of basic marketing know-how is something I have made my mission to change in our industry."
"One of the reasons I am willing to work with a lot of the smaller and younger companies in our industry, is that the current generation of lawn care CEOs don't think twice about investing in online marketing. They were born online, they "get it" and they are going to be the next generation of industry heavy weights. BeeSafe has that same foresight."
About BeeSafe
BeeSafe lawns is a national lawn care brand that focuses on alternative turf care by integrating organic products, practices and systems into an easy to use system for lawn and landscape services. Since beginning operations in late 2011 BeeSafe has added 75 locations in 33 states that service both commercial and residential clients. Founder Tom Kelly has almost two decades of experience in the green industry. He grew his own New Hampshire based company Lawn Dawg to 7 branches and 25,000 customers and was recently featured in Entrepreneur Magazine's Disrupters issue.
About Lawn Care Marketing Expert
Andrew Pototschnik is the founder of Lawn Care Marketing Expert the leading marketing agency for lawn care and landscaping companies hungry to grow their businesses to $1,000,000 in revenue and beyond. His guide "9 Best Ways to Grow Your Lawn Care Profits" has been downloaded over 1,000 times and is available at: http://GetMoreLawnClientsNow.com/