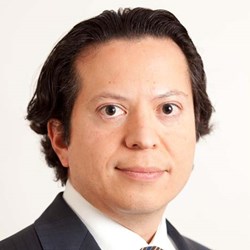 As in-house counsel for a large multinational corporation, I am very aware of the value in having a good understanding of the topics on which the Congress will focus.
Prague, Czech Republic (PRWEB UK) 6 August 2013
The LawTech Europe Congress, taking place in Prague on 21-22 October, 2013, continues to be the key legal IT event for law firms, corporate legal teams, and technology vendors in Central and Eastern Europe this year, with four concurrent all-day streams covering electronic evidence, forensic investigations, cyber security, and legal technologies.
One of the world's foremost experts in international litigation Paul Salazar of Siemens AG will deliver this year's keynote speech. Commenting on his involvement in the Congress, Paul Salazar said "I am very pleased to be the keynote speaker for the LawTech Europe Congress 2013. The conference will certainly be a tremendous success. The topics we will address are extremely relevant for anyone involved in the response to litigation, compliance or similar risks. As in-house counsel for a large multinational corporation, I am very aware of the value in having a good understanding of the topics on which the Congress will focus."
"We are pleased to have Paul as the keynote speaker for the second showing of LawTech Europe Congress in the CEE region. With his extensive and ongoing experience in the industry, he is sure to provide substantial insight and discussion to the topics of our 2013 event" said Frederick Gyebi-Ababio, Managing Director of eDiscovery Europe.
About Paul Salazar:
Paul Salazar is Head of Healthcare Litigation and Litigation Information Management at Siemens AG in Munich, Germany. He is admitted to practice law in New York and California and has a German LL.M. Mr. Salazar has extensive experience in the areas of litigation and finance. His current areas of responsibility include litigation and arbitration involving Siemens AG and its non-U.S. affiliates, focussing primarily on the Healthcare Sector.
Mr. Salazar plays a key role in the strategic planning, early case assessment, preparation and defense of complex litigation and arbitration matters. He has significant experience with respect to a wide range of international disputes, including contractual disputes, IP litigation, securities litigation, post-M&A disputes, class actions, tort actions, product liability, FCPA litigation and regulatory proceedings.
Mr. Salazar deals on an almost daily basis with internal investigations, data collections, e-discovery, risk assessments, data protection, works council codetermination rights and data retention topics. In addition, he has played a crucial role in defining several of the internal company processes and practices relating thereto.
About LawTech Europe Congress:
LawTech Europe Congress's mission is to create cutting edge legal technology educational forums that address three core areas, e-discovery, forensics, cyber security, and legal technology . These disciplines are at the forefront within organizations globally and LTEC's guiding philosophy is to embrace solutions to empower law firms, corporations, and government organisations to reduce risk, limit the potential for expensive litigation exposure and to increase overall competence around these topics. This philosophy is vital in generating significant awareness for legal professionals and the organizations they support. Delegates will be engaged throughout our events with advanced topic panel sessions, hands on workshops, and private demonstrations of the latest solutions. Our company strategically focuses on best practices and how they fit into upholding a high level educational structure. LawTech Europe Congress has set out to provide relevant solutions and advice to legal professionals today.