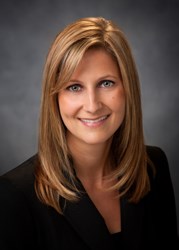 Charlotte, NC (PRWEB) August 15, 2013
With the expectation that her first child will arrive in just a few weeks, Verena Martin, CCHT, HypnoBirthing® practitioner and SouthPark Hypnosis founder, readies herself and her successful SouthPark Hypnosis business for her impending maternity leave.
Beginning October 1st, Martin will take the remainder of 2013 to focus on the new addition to her family. Until then a limited number of appointments is still available to existing clients only.
Look for Martin to return to SouthPark Hypnosis in January 2014 with a rededication to women's and children's issues, including all new HypnoBirthing® classes. New client appointments are open for booking in December for January and February 2014.
During her leave, Ms. Martin is still eager to finish a series of projects that she started earlier this year. The upcoming new website will highlight her practice's new direction, her first book will be a guide for parents who are interested in learning more about hypnosis for their children, and a series of hypnosis recordings for children with anxiety issues will allow her youngest clients to get started in reclaiming a calm and relaxed life.
New and existing clients please call (704) 550-1201 or email Ms. Martin at verena(at)southparkhypnosis(dot)com for questions, phone consultations or referrals to other practitioners during her leave.