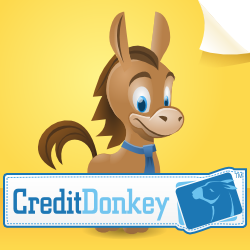 Los Angeles, CA (PRWEB) October 30, 2013
By putting facts and figures about the buying power of the Lesbian, Gay, Bisexual, and Transgender (LGBT) community all in one infographic, CreditDonkey.com has highlighted the growing proportion of this consumer group's spending power.
Infographic: http://www.creditdonkey.com/lgbt.html
In "Pink Money Talk: The Rise of the LGBT Consumer," CreditDonkey.com, a financial education and credit card comparison website, illustrates the rise in same-sex couple households over the past decade, the LGBT community's preference to live in urban areas more than its heterosexual peers, and the rise in its buying power.
"As acceptance and awareness of the LGBT community in recent years has led to an increase in this group's willingness to come forward and be counted in publicly available databases, companies can benefit from gaining a better understanding of this group," says Charles Tran, founder of CreditDonkey.com. "Depending on their type of business, companies may want to make changes to their products or marketing campaigns to reach this group. Otherwise, they could be leaving money on the table."
In fact, CreditDonkey's infographic notes that same-sex households tend to make more shopping trips than other households. In addition, the majority reported they are more likely to make purchases of everyday items from companies that specifically market to the LGBT community.
CreditDonkey.com regularly canvases research on certain demographics to view spending patterns and trends of both consumers and businesses. Earlier this year, for example, the website showcased the growth of Asian-owned businesses as "A Thriving Segment of the U.S. Economy," as well as the interesting dynamics of today's mother in Moms, Work, and Family: A Balancing Act.
CreditDonkey.com provides information on the credit issues, news, and trends facing Americans through market research and analysis. CreditDonkey.com aims to make personal finance "donkey-proof" (easy to understand) to give consumers the information they need to make savvy financial decisions.