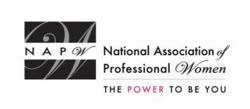 Garden City, NY (PRWEB) November 12, 2013
Cindi Avignone is the owner of Hilltop Supply Company. She has attained the highest level of membership to the National Association of Professional Women as a VIP Woman of the Year and has been recognized for outstanding leadership and commitment within her profession.
Hilltop Supply Company is a historic country hardware store located on the southern tip of California; home of the beautiful Tecante cyprus. A thriving business since the early 1930's, Hilltop has been providing its residents with essential hardware, lumber, electrical, paint and propane for generations. Its longevity can be traced back to Ms. Avignone's keen head for business and her unique understanding of the community in which she lives.
Ms. Avignone is known for supplying high-quality, brand-name products at affordable prices. Her accommodating staff is always ready to provide exceptional service whether answering customer's questions or demonstrating the usefulness of a particular tool. Ms. Avignone's friendly and inviting manner creates a compelling alternative to the larger impersonal shopping experience of her competitors.
Because of a loyal customer base who appreciate her competent advice and excellent service, Ms. Avignone has been able to survive unpredictable economic times. More than just a place to buy tools and paint, Hilltop Supply Company is a classic neighborhood hardware store — a depot for supplies, a gathering point and a place where your questions can always be answered. For her fearless pursuit of professional and personal fulfillment, Ms. Avignone is being honored as a role model for professional women in all walks of life.
The National Association of Professional Women (NAPW) is a dynamic business network where nearly 500,000 accomplished, professional women come together to interact, exchange ideas and empower themselves. Through the extensive network of close to 400 NAPW Local Chapters nationwide, like-minded members make use of online networking, educational tools and many other valuable privileges of NAPW membership.