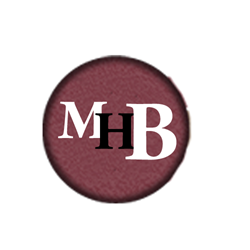 (PRWEB) November 20, 2013
Leticia Stokes is excited to announce the creation and launch of her new website venture, http://www.MariesHomeDecor.com. The website features a plentiful supply of home furnishings including leather sofas, coffee tables, end tables, dressers, convertible sofas, recliners, dining room tables and chairs, and just about anything else that could make someone's home beautiful. Stokes knows from her own experiences that people prefer to conveniently be able to order their furniture and have it shipped to their home, which is why she was inspired to start her website, in order to create an easy and simple experience that will allow her potential customers to find and purchase the furniture that they want.
There are many high quality products featured within the merchandise of MariesHomeDecor.com. The website offers something for everyone whether they're interested in modern furniture or more traditional furniture, for those who want something that's more streamlined and simple. There are items like a beautiful leather bed for the bedroom, a Tri-Tone La-Z-Boy style recliner chair for the living room, and an ecologically friendly bamboo dining set for the kitchen all available for great prices on the same website.
In the future, Stokes intends to further expand the product lines offered on MariesHomeDecor.com. She hopes to add more home décor and furnishings as well as additional lamp options. By periodically updating the website's merchandise, Stokes hopes to encourage customers to keep coming back to the website to see what new products have been added.
To complement the main website, Stokes is also launching a blog located at http://www.MariesHomeBlog.com. The blog will feature topics related to the different products that are prominently featured in the online store. Through the blog posts that she writes, Stokes intends to help guide customers toward making informed decisions when purchasing products on the website.
About the Company:
MariesHomeDecor.com is owned and operated by Web entrepreneur Leticia Stokes.
****
Leticia Stokes
http://www.MariesHomeDecor.com
(843) 592-0629
iePlexus, Inc.
http://www.iePlexus.com