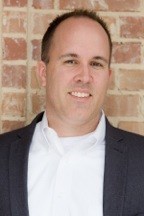 'We are thrilled to have Mark on our team, serving our world-class clients and growing those around him through his expertise and professionalism.' -Richard Hearn, CEO and Co-Founder, Crown
Dallas, Texas (PRWEB) October 17, 2013
Crown, a full service eBusiness firm, announced today that Mark Niehaus has joined as a Director and Sales Executive.
Niehaus' nearly 15 years of digital experience working with retail and business-to-business clients has led to exponential revenue gains, increased customer retention and significant cost reduction.
Prior to joining Crown, Niehaus was a business development executive at Infosys. He has also served as a business development executive at Acquity Group and Agency.com.
Niehaus has helped lead multi-channel commerce and experience solutions for AT&T, Travelocity, Meredith Publishing, Land Rover, Hilton Hotels, Sysco, Sperry Top-Sider and other service and retail clients.
"Mark brings significant sales leadership combined with deep experience with our best of breed partners in Adobe and hybris, along with insight into driving the digital solutions that generate demand, conversion, retention, and loyalty," said Richard Hearn, CEO and Co-Founder, Crown. "We are thrilled to have Mark on our team, serving our world-class clients and growing those around him through his expertise and professionalism."
"I'm delighted to join Crown and be part of a company that is leading the charge in both Commerce and Web Experience," said Niehaus. "We are delivering clients a winning formula of ongoing data insights and best of breed solutions to drive the right customer experiences within and across all online and offline channels."
Niehaus lives in Prosper, Texas with his wife and twin six-year-old sons and will be working in the Dallas office. In addition to being a faithful Texas A&M football fan, Niehaus is an active participant on the lacrosse field, coaching his sons and watching their enthusiasm for the sport blossom. Travel is a true passion and his favorite retreat is to Jost Van Dyke, in the British Virgin Islands.
About Crown:
Crown is a full service eBusiness firm enabling clients to attract, convert, retain and activate customers digitally. Driving commerce, content, customer experience & analytics solutions, Crown leads clients to deliver the right experience to each customer every time. Crown is a strategic partner with best-of-breed technologies hybris, Adobe and ExactTarget.
Founded in 2001, Crown is privately-held and has been recognized six times as an Inc500|5000 fastest growing company. Crown is headquartered in Dayton, OH with offices in Dallas, Denver and New York. Learn more at http://www.crownpartners.com.