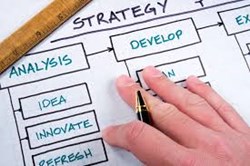 Planning is the key,because while social marketing, when well-done, can look effortless, it requires an underpinning of strong business practices.
Las Vegas, NV (PRWEB) December 22, 2013
Personalized marketing takes planning and a careful employee structure. "Social marketing started out like a bunch of people yelling in a room," said Joe Ferriolo, director of Wise Business Plans, which creates business plans for new and expanding companies across the globe. "It harkened back to the old days of a vendor hawking his wares as the crowd passed by. But now it's become a conversation, a give-and-take communications strategy that small and independent business owners need to cultivate like a friendship. But, unlike a friendship, this kind of marketing requires savvy hiring choices and a structured business plan."
Planning is the key, said Ferriolo, because while social marketing, when well-done, can look effortless, it requires an underpinning of strong business practices.
"No matter how friendly your business's online 'tone' may be, you're still a business," said Ferriolo. "You have to back up words -- even those seemingly typed off-the-cuff online -- with action. People often fail to prepare for success -- what if your social media campaign draws more response than you can support? Planning helps you not only weather the tough times but also to sail through sudden successes without letting customers down."
Good planing and social marketing support one another, he said, because the most difficult part of a social media marketer's job is often finding quality information to show with followers and fans.
"By working from a business plan that includes in-depth information on the market you hope to reach, you set in place a strong foundation of knowledge about your target consumer, and that knowledge facilitates conversation."
Rather than massive, one-size-fits-all marketing strategies, Ferriolo said successful companies in the coming months will benefit from large campaigns that are really a collection of smaller, more targeted initiatives. And individualism is something his company is uniquely familiar with.
"No two businesses are exactly alike, and neither are the business plans we produce. So why would anyone expect customers to be any different? We have always embraced the power of the individual, and it's great to see marketing trends doing the same."
Wise Business Plans (http://www.wisebusinessplans.com), staffed with professional MBA writers, researchers and financial experts, is a trusted partner for businesses across a broad spectrum of products and services. Our mission is to empower our clients to make the best possible business decisions, boost company performance and facilitate their funding success by laying the groundwork for strong businesses that excite, inspire and retain talented and exceptional employees.