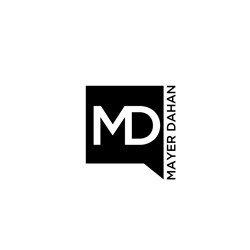 "I'm confident that a larger office space, along with an intelligent staff will expedite Dahan Properties influential business projects and charitable contributions."
West Hollywood, CA (PRWEB) October 02, 2013
Dahan Properties, a name synonymous with quality residential development, is proud to announce a new office opening October 2, 2013. Accompanying CEO Mayer Dahan's Real Estate achievements are philanthropic efforts and entrepreneurial initiatives that are launching Dahan Properties at a lightning fast speed.
The building is located at 8560 Sunset Boulevard off the beautiful sunset strip in one of the most pristine and prestigious buildings. This location is ideal for corporate brokers, Real Estate influentials and Los Angeles hot shots looking to make a difference. Based in the heart of Hollywood, The office is conveniently near many of the properties Mayer has developed himself.
Prime Five Homes, The Bargain Retail Store, and a Real Estate focused app are a few business endeavors Mayer is in the process of cultivating and developing. Given Dahan Properties immersion with his significant business undertakings, a new staff was hired to facilitate these projects. The new team consists of Social Media Specialists, Writers, Marketing Directors and Public Relations Professionals.
The team is working together to ensure a successful follow through for Dahan Properties new and exciting developments. Mayer's entrepreneurial initiatives can't assume complete credit for the move considering his recent philanthropic efforts have a significant hand in the company's expansion.
The Michael J. Fox Foundation, Love Across the Ocean, Lazarex Cancer Foundation, Lupus LA, Polaris Project, Restore NYC, Habitat for Humanity and K.I.D.S. are few of many non-profits that Mayer Dahan has been actively involved with. "Giving back is an obligation I have for being fortuitous in life. If I can help individuals, I will. Giving my funds, time, and energy to those in need is a rewarding responsibility," says Mayer.
Mayer is enthusiastic about his advancing career."I am confident that a larger office space, along with an intelligent staff will expedite Dahan Properties influential business projects and charitable contributions." The new office will be located at 8650 W. Sunset Blvd. on the fourth floor.
Dahan Properties is a corporation that houses businesses in different industries. These companies are Prime Five Homes, a full service real estate development firm, an e-commerce luxury clothing store, a real estate app under development, and a 501c3 non profit organization called The Dream Builders Project, which has recently opened. Mayer believes that companies have a purpose to do good work and provide a higher quality standard of living for individuals alike. To find out more, please visit http://www.MayerDahan.com