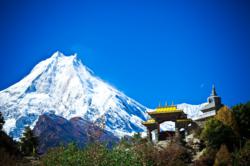 Atlanta, GA (PRWEB) July 05, 2013
Mountain High Outfitters is pleased to announce a new and exciting partnership with MountainChild Adventure Travels, or MCAT, http://www.mcatnepal.com. What makes MCAT different and why did we choose them? Unlike other top of the line adventure travel companies in the industry, all profits generated through MCAT go directly toward raising awareness and resources for humanitarian work carried out amongst impoverished children living in the Himalayas. They call it "Performance With a Purpose." Their record for providing sustainable solutions to villages and remote mountain communities can be thoroughly reviewed by visiting http://www.mountainchild.org.
MountainChild is dedicated to carry hope to these children by empowering them with the necessary tools to break the cycle of suffering and become the long-term sustainable carriers of hope to their people and Mountain High Outfitters is proud to be a part of it. We invite you to stop by one of our locations when they are in town for in-store promotions (Atlanta 7/11 3-7pm, Birmingham Summit 7/12 11:30-2:30pm, Cahaba Village 7/12 4:30-7:30pm, and Nashville 7/13 12:00-4:30pm) or visit our website, http://www.mountainhighoutfitters.com for more details on how you too can partner with MCAT and take the trip of a lifetime to the rooftop of the world knocking one more thing off your bucket list all while supporting a great cause.