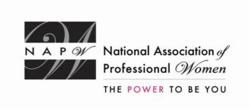 Garden City, NY (PRWEB) November 12, 2013
Kathleen R. Smith is a financial program analyst at the Combat Training Center Directorate. Ms. Smith has attained the highest level of membership to the National Association of Professional Women (NAPW) as a VIP Woman of the Year and has been recognized for outstanding leadership and commitment within her profession.
The Combat Training Center Directorate at Ft. Leavenworth, Kansas, is part of the United States Army Combined Arms Center Training division. The center is responsible for creating the right training environment for army soldiers and units.
As a financial program analyst, Ms. Smith is responsible for budget preparation, business management, and operations at the Combat Training Center Directorate. Ms. Smith also diligently works to provide professional development and promote ethical behavior in all aspects of military comptrollership.
In addition to her 30 years of work with the United States Army, Ms. Smith is embarking on a new business venture with her daughter. They are currently developing food products made with goat's milk, such as ice cream and cheesecake, which will be beneficial to those who are lactose intolerant. The ultimate goal of Ms. Smith and her daughter is to expand her dairy goat farm where, in addition to the above-mentioned food products, they will also offer goat yogurt, goat cheese and specialty soaps.
Ms. Smith has a Bachelor of Arts in Elementary Education from Fresno State University, where she majored in music. She is also an avid dog lover and is involved in the breeding and training of English Golden Retrievers. She recently started training to become a field trial judge for Upland Bird Dog Competitions to maximize the potential and participation of Golden Retrievers in that sport.
The National Association of Professional Women is a dynamic business network where nearly 500,000 professional women come together to interact, exchange ideas and empower themselves. Through a network of close to 400 NAPW Local Chapters nationwide, like-minded members make use of online networking, educational tools and many other privileges of NAPW membership.