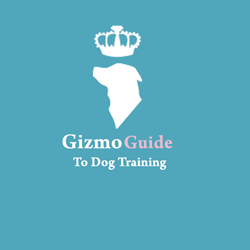 (PRWEB) September 07, 2013
Jim Randolph and Patti Bergesch are proud to announce the creation and launch of their new website venture, http://www.MyDogTrainingProducts.com. The website offers a wide variety of training products for dogs including dog agility equipment for agility competitions, bark collars, invisible dog fencing, GPSs that can be used to track dogs, potty training products, and dog treadmills. Randolph and Bergesch have dogs of their own and have seen a lot of dog agility competitions, which is what inspired them to start a business that would feature the essential products to help train dogs.
There are many different useful products available for purchase on MyDogTrainingProducts.com that dog owners will love. The top brands in the industry, such as PetSafe, are featured prominently on the website so that customers can know for certain that the products they are purchasing are of the highest possible quality. "We want to sell products that owners would like to have and useful things for the dog lover," stated Randolph.
In the future, Randolph and Bergesch plan to further expand the product lines offered on MyDogTrainingProducts.com. In addition to adding products to the current product lines, they also intend to add a complete line of how-to books for dog training that discuss things like the temperament of an animal and grooming information. Customer service is very important to Randolph and Bergesch, which is why the website will always be easy to manage and navigate through.
To complement the main website, Randolph and Bergesch are also launching a blog located at http://www.GizmosGuideToDogTraining.com. The blog will feature topics related to the products in the online store, but will be discussed creatively from the perspective of Randolph and Bergesch's pet dog Gizmo. There will be fictional stories written based on personal experiences with dogs that tie in with the different items that are available for purchase on the website.
About the Company:
MyDogTrainingProducts.com – a division of PJR Products, LLC – is owned and operated by Web entrepreneurs Jim Randolph and Patti Bergesch.
****
Jim Randolph and Patti Bergesch
http://www.MyDogTrainingProducts.com
(636) 583-2182
iePlexus, Inc.
http://www.iePlexus.com