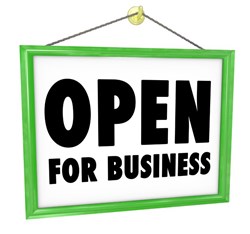 The key is to emphasize your personal strengths and noteworthy past performance in a way that shows you can succeed at your new venture.
Las Vegas, Nevada (PRWEB) December 08, 2013
1. They fit an immediate -- but sustainable -- need. From companies created to help consumers understand and manage medical bills to businesses that help other businesses succeed online, the Wall Street Journal's list of the top venture funded companies is a snapshot each year of the market's most pressing needs. But the companies that are best funded aren't embracing a trend -- they are riding a wave into the future. Finding a new need that becomes an engrained part of the culture can be like hitting the jackpot -- the pay off is sudden but it keeps coming.
2. Those in charge can show a record of success. How is this possible, you ask, if you're a new business owner? "Even first-time business owners and young entrepreneurs can show off past successes in other fields," said Joseph Ferriolo, director of planning industry leader Wise Business Plans, which provides individualized, custom-designed business plans for startups and expanding companies. "The key is to emphasize your personal strengths and noteworthy past performance in a way that shows you can succeed at your new venture."
3. They are social media savvy. Word of mouth is free advertising, and smart entrepreneurs know that creating buzz around a product or company even before seeking funding can pay off in a big way. "Being able to show that you a groundswell of people ready to buy what you have to seel -- whether it's a product or a service -- can be an immediate idea-seller. Not only is it low-cost -- sometimes free -- but it also creates a ready-made market. And if your efforts don't succeed, it allows you to tweak your messaging and even your product before going before potential investors."
4. They embrace change. In line with No. 3, another thing well-funded companies have in common is a willingness to embrace change when necessary. "People think having a business plan means getting locked in and never making any kind of adjustments," said Ferriolo. "But the opposite is true -- your business plan is a living document, and it allows you to quickly and easily see how updates and modifications can improve your prospects." So listening to suggestions from trusted investors and even consumers needn't throw your business off the tracks. "You'll see so many top business leaders who have gone built one successful company after another. That's because they know how to use a well-crafted plan as a rudder and steering wheel when making changes -- in a business or in their careers."
5. Which brings us to the final thing well-funded -- and well-run -- businesses have in common: They are also well planned. "We wouldn't let our children start a research project for school without an outline," said Ferriolo, "but so many people will go in front of a venture capitalist with just a prototype and a dream. That simply doesn't work in today's business climate -- and it leaves the business owner at risk. A good plan is a safety net and an owner's manuel for your business. Never set off without one."
Wise Business Plans (http://www.wisebusinessplans.com), staffed with professional MBA writers, researchers and financial experts, is a trusted partner for businesses across a broad spectrum of products and services. Our mission is to empower our clients to make the best possible business decisions, boost company performance and facilitate their funding success by laying the groundwork for strong businesses that excite, inspire and retain talented and exceptional employees.