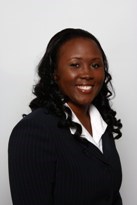 We strive to be a solution to the problem of violence, abuse, and exploitation.
Atlanta, GA (PRWEB) August 22, 2013
Opulence adopts recidivism, domestic violence, and human trafficking as new social justice programs. We are partnering with Sisters in Harmony, Inc.; We Speak Association and Speakers Guild; the Greatest Life Counseling Center; and many other companies and organizations to achieve this large scale international objective.
Atlanta Based We Speak Association & Speakers' Guild's brings their "Family Forum" to Opulence's 2014 SHINE-Tampa Conference, March 21-22, 2014. The Family Forum is fitting for the 2014 Conference themed "Breaking Barriers to Success" because it deals with combating recidivism and how it effects the classroom, community, church, and corporation (employment).
Along with Sisters in Harmony, Inc. and the Greatest Life Counseling Center, LLC, Opulence is helping to launch the "Voices Against Abuse" International Campaign against domestic violence. "SiH views domestic violence as another form of enslavement that must be addressed by the world community", says, Ed Herman, founder and CEO of Sisters in Harmony, Inc. Partnering with "individuals and organizations (like Opulence) that have a positive working model" in effectuating change and increasing awareness helps us in the fight to eradicate domestic violence here and abroad. On October 5, 2013, SiH, Inc. and the Greatest Life Counseling will host "A Time for Help, A Time for Healing" in Philadelphia, PA the first of many events in the Voices Against Abuse campaign.
Opulence brings support to Atlanta based Priceless DiamondsPriceless Diamonds is a non-profit organization whose mission is to bring awareness to and end child abuse, solicitation, and human trafficking of children. "My ultimate goal is to provide safe havens for these children to grow and develop a positive means to heal, excel, and express themselves", says founder, Genene Garman. Ms. Garman is no stranger to the affects of human trafficking. At twelve years old, she found herself on the streets...alone. During this time, she suffered some of the same exploitation as the children she seeks desparately to save through her organization.
Throughout 2013 and 2014, Opulence will be hosting several telesummits, seminars and having guest co-hosts on "The Opportunity Coach" Blogtalk Radio Show on the Sisters in Harmony Network who will be discussing these topics.
###
About Opulence Enterprises, LLC: Opulence Enterprises, LLC provides business coaching, consulting, and representational services to business and organizations. Opulence was founded in 2007, by Attorney LeTonya F. Moore who presently serves as both CEO and Chief Counsel. For more information about Opulence, visit our website or call 813-384-7606.