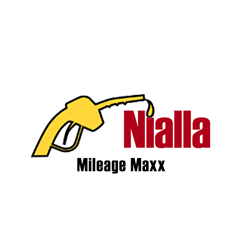 (PRWEB) September 07, 2013
Denny Allain is pleased to announce the creation and launch of his new website venture, http://www.NiallaFuelSaver.com. The website predominantly focuses on Mileage Maxx, which is a fuel additive that is intended to approve gas mileage in cars and is available on the website in various quantities of bottles and jars. Additionally, the application method – a small funnel that will get the fuel additive into one's car – is also sold on the website. "In the state of Texas, we have a tendency to drive our own cars, do our own thing, on our own time whenever we're ready for it and we end up spending a lot of money on gas," Allain stated, in regards to what initially interested him in fuel savers like Mileage Maxx.
Allain has a dedication to helping make vehicles more efficient and economical, which is why he started NiallaFuelSaver.com. He knows that Mileage Maxx is a one of a kind product that there's going to be a lot of demand for, considering the steady rise of gas prices in the United States, and he intends to provide it to his customers at a reasonable price. Mileage Maxx can guarantee 15% gas mileage improvement, which is enough to allow customers to save a lot of money on fuel in the long run.
Customer service is something that is very important to Allain regarding each and every transaction made on NiallaFuelSaver.com. If any customers have any questions, he encourages them to call in so that he can do whatever he can to make that customer happy. To further increase customer interest, Allain intends to explore adding other products that will work alongside Mileage Maxx, such as STP products and other lubricants that will make a car run better.
To complement the main website, Allain is also launching a blog located at http://www.NiallaMileageMaxxBlog.com. The blog will feature topics related to Mileage Maxx, pulling from Allain's own experiences using the fuel additive on his RV. He hopes to better inform his potential customers about the performance that they can expect to receive from their vehicles when using Mileage Maxx.
About the Company:
NiallaFuelSaver.com – a division of Nialla Enterprises, Inc. – is owned and operated by Web entrepreneur Denny Allain.
****
Denny Allain
http://www.NiallaFuelSaver.com
(409) 767-4690
iePlexus, Inc.
http://www.iePlexus.com