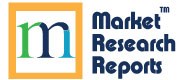 North American Market for Nuclear Plant Life Extension (PLEX) to Reach $21 billion by 2025
Lewes, Delaware (PRWEB) December 17, 2013
With global power demand forecast to rise from more than 19,100 terawatt hours (TWh) in 2012 to over 31,800 TWh by 2025, at a Compound Annual Growth Rate (CAGR) of 4%, nuclear Plant Life Management (PLIM) and Plant Life Extension (PLEX) programs are becoming an increasingly important option for nuclear power plant (NPP) operators, says a new report available at Market Research Reports, Inc.
The latest report states that North America will be the largest market for nuclear Plant Life Extension (PLEX) between 2013 and 2025, valued at almost $21 billion. Meanwhile, the major PLEX markets in Europe between 2013 and 2025 will be France, Ukraine, the UK and Russia, which are expected to achieve revenues of $5.2 billion, $3.4 billion, $2.6 billion and $2 billion, respectively.
Research Report also believes that rising power demand is one of the main factors contributing toward the increasing importance of nuclear PLIM and PLEX programs across the globe. With this ongoing demand, NPP operators are now seeking to extend the life of their plants in order to avoid the costs associated with complete new-builds.
Senior analyst of this report says: "The capital cost of building new plants is significant and involves a discouraging array of risks for investors. In comparison, the capital cost of PLIM for long-term operation is much lower, which is boosting the global trend of plant owners aspiring to increase their NPPs' operational lives."
However, a number of challenges will hinder the need for nuclear PLIM and PLEX investment up until 2025, such as negative public opinion and safety concerns surrounding nuclear power.
Analyst continues: "The Fukushima disaster in Japan resulted in some governments reconsidering their nuclear power policies, and this has been supported by radiation fears and anti-nuclear public opinion.
"As a result, there are now uncertain market conditions, which are deeming investment in nuclear projects increasingly risky and therefore impacting on the need for plant operators to consider nuclear PLIM and PLEX programs," the analyst concludes.
For more information regarding this report please visit: http://www.marketresearchreports.com/globaldata/plant-life-extension-plex-and-plant-life-management-plim-nuclear-reactors-global.
Browse more Nuclear Power Reports from our research database.
Year End Offers on Research Reports
Pay US $8,000 and gain access to more than 220 sectoral reports costing more than US $8,01,500 from GBI Research on energy, chemicals, alternative energy, clean technology, mining, nuclear energy, power and semiconductor industries. Normally each of these reports costs US $3,500. To purchase this package visit http://www.marketresearchreports.com/gbi-research/gbi-research-sector-reports-year-end-offer
To get more information about other year end offers from MarketResearchReports.com please visit:
http://www.marketresearchreports.com/special-offers
About Market Research Reports, Inc.
Market Research Reports, Inc. is the world's leading source for market research reports and market data. We provide you with the latest market research reports on global markets, key industries, leading companies, new products and latest industry analysis & trends.
Press Contact:
Mr. Amitava Sen
General Manager - Sales & Marketing
Market Research Reports, Inc.
Tel USA: +1-302-703-7787
Tel India: +91-80-26860858