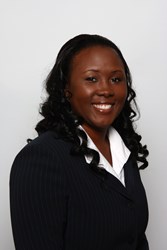 Helping families here and abroad is our Divine mission... we accept the challenge.
Atlanta, GA (PRWEB) August 27, 2013
CEO LeTonya Moore joins forces with Sisters in Harmony, Inc. (SiH, Inc.) and Dr. Kathleen Walls, founder of the Greatest Life Counseling and Consulting Company for the "Voices Against Abuse" International initiative. The mission of the Voices Against Abuse campaign is to involve the world community in helping raise awareness about the prevalence of abuse, domestic violence, and human trafficking here and abroad.
"To forcibly remove the gifts, talents, and love of life that God has given an individual is a crime against humanity," says Ed Herman, Founder and CEO of SiH, Inc. SiH is building strategic partnerships to provide holistic healing to the international community. SiH, Inc. and Opulence Enterprises, LLC will be joining forces with several other organizations to achieve this objective by hosting forums, conferences and educational summits in several cities throughout the east coast and internationally. Major events include the "At Time for Help, A Time for Healing" event hosted by the Greatest Life Counseling Center, LLC, October 5, 2013, Philadelphia, PA, dealing with the mental and emotional impact of abuse and domestic violence; 2014 Shine Tampa Conference "Breaking Barriers to Success" highlighting tools and strategies of surviving abuse and domestic violence, hosted by Opulence Enterprises, LLC March 21-22, 2014 in Tampa, FL; and much, much, more.
"Partnering with SiH in this initiative helps Opulence bring awareness sensitive issues that create destruction and devastation to families worldwide," says, LeTonya F. Moore, Esq. Opulence CEO. "When we think of domestic violence, we instantly think of the woman as being the victims. The reality is that men are oftentimes victims and do not come forward due to the stigma attached to being abused by a woman." says Moore. "We are connecting those committed to making a positive difference in the community," said Ed Herman. "This is a wonderful endeavor, that allows us to show the truth surrounding this issue and serve as advocates to all affected." - LeTonya F. Moore, CEO Opulence Enterprises, LLC.
###
About Opulence Enterprises, LLC: Opulence Enterprises, LLC provides business coaching, consulting, and representational services to business and organizations. Opulence was founded in 2007, by Attorney LeTonya F. Moore who presently serves as both CEO and Chief Counsel. For more information about Opulence, visit our website or call 813-384-7606.