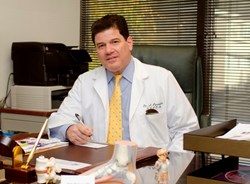 Great Neck, NY (PRWEB) November 16, 2013
According to the American Medical Association and the American Academy of Orthopaedic Surgeons, falling has become a costly and significant health risk especially for adults over the age of 65. Recent data has determined that 30% of people over the age of 65 will experience a fall each year. In the U.S. alone there are 350,000 hip fractures reported annually as a result of a fall, and each day nearly 1,000 hip fractures are reported. However, doctors have reported that 30-40% of all falls can be prevented through corrective and preventive measures including state-of-the-art assessment and new treatments for balance restoration and fall risk management.
OrthoBalance Physical Therapy Founder, Attilio S. Pensavalle, P.T., D.P.T. (Doctor of Physical Therapy) provides state-of-the-art clinical assessment and treatment for Balance Recovery, Fall Risk Management and Prevention at a new facility located in Great Neck. Their specialized treatment for fall associated injuries and balance impairment is based on the scientific principles of tissue management, manual corrective procedures, therapeutic exercise prescription and advanced assessment of equilibrium and balance retraining technology. OrthoBalance Physical Therapy utilizes the same advanced balance assessment and retraining technology that is used by NASA to test its astronauts after extended time in space. The innovative "Smart Balance Master System" (developed by NeuroCom International) is today's "Gold Standard" in balance assessment and treatment technology. It allows the therapist to objectively measure and quantify the physical impairments brought on by balance disorders and how they cause functional limitations which can affect a person's daily life, at work, home and in the outside world, such as in busy and crowded areas. According to Dr. Pensavalle, "By combining traditional therapeutic exercise techniques with our sophisticated technology, we are able to develop treatment programs that are individually tailored to the patient, using visual feedback, guided exercise and simulated life situations, promoting recovery of a patient's balance disorder."
"Balance Re-Training" has been successfully used for patients diagnosed with a wide range of disorders including Vestibulopathy, Ototoxicity, Head Trauma and Concussion, Parkinson's, Multiple Sclerosis, Joint Replacement, Fractures, Osteoporosis and others. "For effective balance, messages come from vision, our ears and our joints and go to the brain for interpretation in the cerebellum, which then directs the muscular system to maintain balance and support. Disorders in any or all of these areas can cause balance problems which can result in a fall," stresses Dr. Pensavalle. In addition to balance recovery and fall management and prevention, Dr. Pensavalle and his team also effectively treat such musculoskeletal conditions as lower back pain, neck and shoulder, knee, osteoarthritis, tendonitis and bursitis, post fracture therapy and more. Physical therapy is a proven and effective health care treatment which is intended to identify physical limitations, restore normal function and increase physical performance capabilities.
If you or someone you know suffers from dizziness, loss of balance or are unsteady, inactive or fearful of falling, balance recovery treatment and fall risk management programs can help. For more information or an appointment contact OrthoBalance Physical Therapy at 287 Northern Boulevard, Great Neck or call (516) 482-0100. You can also visit them on the web at: http://www.orthobalancept.com.