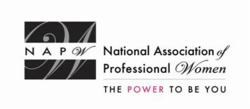 Garden City, NY (PRWEB) November 19, 2013
Carol Riser is a Senior Cost Accountant at Ormco Corporation, which specializes in orthodontic appliances and services. Ms. Riser has attained the highest level of membership to the National Association of Professional Women as a VIP Woman of the Year and has been recognized for outstanding leadership and commitment within her profession.
Ormco Corporation is a leading manufacturer and provider of advanced orthodontic technology and services. It builds trusted relationships with the orthodontists it serves by providing a breadth of innovative products and solutions to enhance their professional lives. Ormco is committed to helping orthodontists achieve their clinical and practice management objectives.
For more than 20 years, Ms. Riser has been providing the Ormco Corporation with her expertise and in-depth knowledge of accounting principles. Ms. Riser excels in providing and preparing reports and business correspondence and is recognized and relied upon for providing the exceptional detailed cost information that management needs to control current operations and plans for the future.
Throughout her career Ms. Riser has kept pace with the amendments and ever-changing tax codes associated with accounting and maintaining standards for inventory. Ms. Riser has built her reputation as an outstanding financial strategist on the core values that drive her success: integrity, expertise and dedication. She brings impeccable credentials as an accounting pro with extensive real-world business experience to the wide range of financial administration services she offers at Ormco Corporation. Ms. Riser is actively involved with industry related associations.
The National Association of Professional Women (NAPW) is a dynamic business network where nearly 500,000 accomplished, professional women come together to interact, exchange ideas and empower themselves. Through the extensive network of close to 400 NAPW Local Chapters nationwide, like-minded members make use of online networking, educational tools and many other valuable privileges of NAPW membership.