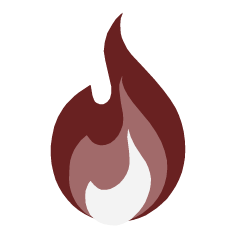 (PRWEB) August 22, 2013
Marcel Moreau is excited to announce the creation and launch of his new website venture, http://www.OutdoorFirePitsAndGrills.com. The website features a vast assortment of high quality outdoor fire pits, fire rings, grills, and other related products that are perfect for entertaining outdoors. Moreau has a great deal of experience using items like fire pits and grills and has developed a certain expertise through his own experiences, which has allowed him to select only the very best products to sell on his website.
There are many excellent fire pits and grills available for purchase within the merchandise of OutdoorFirePitsAndGrills.com. Moreau has done his best to select only the highest quality products, while still making sure to sell them for fair prices. He wants his potential customers to have many different choices for the kinds of products that they hope to use on their patios or in their backyards, which is why the selection encompasses so many different useful products.
Customer service is something that is very important to Moreau regarding each and every transaction that is made on OutdoorFirePitsAndGrills.com. The website has been designed so it is easy for customers to navigate and find the products that they are looking for. In the future, Moreau hopes to expand the product lines that are currently offered on his website; by periodically updating the website's merchandise, Moreau wants to encourage customers to keep coming back to the website to check out what new products have been added.
To complement the main website, Moreau is also launching a blog located at http://www.OutdoorFirePitsAndGrillsBlog.com. The blog will feature topics related to the different products offered in the online store, featuring information that Moreau hopes will guide customers towards making informed decisions when they decide to purchase products from the main website.
About the Company:
OutdoorFirePitsAndGrills.com is owned and operated by Web entrepreneur Marcel Moreau.
***
Marcel Moreau
http://www.OutdoorFirePitsAndGrills.com
(705) 726-6804
iePlexus, Inc.
http://www.iePlexus.com