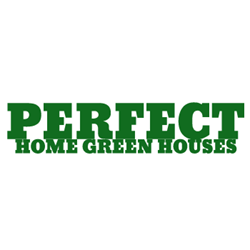 (PRWEB) December 05, 2013
Colleen Stremel is excited to announce the creation and launch of her new website venture, http://www.PerfectHomeGreenhouses.com. The website offers greenhouses that are made for home use. Some of the products that make greenhouses easy for at-home use include the mini and modular greenhouses, with some mini models coming on a stand for easy placement. Some of the available models have a modular design which allows users to add extensions to the greenhouse in order to increase the size, making it customizable for any space. Stremel started the website when she decided to look into greenhouses for her own home.
Since Stremel lives in the mountains about 8,000 feet above sea-level, she has been able to incorporate her own experiences into PerfectHomeGreenhouses.com. Since the growing season is only around three months long, and there were certain plants she could not grow due to the low temperatures at night, Stremel has researched and tried out many products in order to bring plant life to her home. Due to using greenhouses in her own home, Stremel has become well-versed in what customers are looking for when it comes to finding the right greenhouses.
Most of the greenhouses on the website are plastic-covered. There is a new product, Solexx, that PerfectHomeGreenhouses.com is look to bring to customers. This product has panels that are more opaque and harder to see through, which filter out the burning rays from the sun. Much like the other products on the website, these come in smaller models that are easy to place in the home, whether customers decide to put them out on the porch or in the corner of a balcony in an apartment complex.
In addition to the website, Stremel also has a blog for customers to learn more about greenhouses for smaller spaces, located at http://www.PerfectHomeGreenhousesBlog.com. The blog covers topics such as how greenhouses work and why someone would want to use one in the first place. There is information such as how a greenhouse works, such as the convection process it uses to keep plants warm at night, and how a customer can add a fan or heater to the greenhouse for better success in growing their plants.
About the Company:
PerfectHomeGreenhouses.com -- a division of CRS Global Marketing, LLC -- is owned and operated by Web entrepreneur Colleen Stremel.
Colleen Stremel
http://www.PerfectHomeGreenhouses.com
(970) 870-8962
iePlexus, Inc.
http://www.iePlexus.com