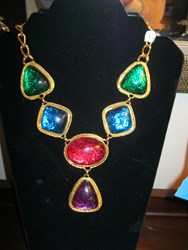 New York, NY (PRWEB) December 02, 2013
U.S. Antique Shows, the world's leading producer of indoor antique shows, recently announced the largest recorded show attendance at this year's Pier Antique Show at Pier 94. The show reported a 28 percent increase in attendance when compared to the highest attendance recorded in the past five years.
"For more than 30 years, the Pier Antique Show has been a highly anticipated event for New York City and the tri-state area," noted Dan Darby, GLM vice president and U.S. Antique Shows group show director.
"In our first year producing the Pier Antique Show, we exceeded our most ambitious attendance goals," continued Darby. "To have our show so well received by antique and vintage merchandise enthusiasts, with crowds flowing out the door, is very exciting for not only for the entire show management team, but also for the show's dealers who work so hard in selling and displaying their merchandise. We look forward to many more successful years to come hosting the Pier Antique Show!"
The Pier Antique Show featured nearly 500 exhibitors of quality antique furniture, decorative and fine arts. This includes items from the 18th century through 1980s, such as manual typewriters, kitchen and home décor, antique jewelry, art glass and more. The very popular fashion alley, showcasing vintage clothing, jewelry and handbags, also reoccurred at the show.
Celebrities like Brooke Shields, Harvey Fierstein and Michael Urie and nationally recognized interior designers Iris Apfel and Steven Gambrel were seen making their way through the show's aisles, perusing the dealers' merchandise. Shields, who comes to the Pier Antique Show every year, says, "This is the best show! My heart races when I get near the door because I'm afraid I've missed something." She adds that she found many great finds at this year's show.
Dealer Pat Frazer of Vintage Couture Jewelry states that she was very impressed by the show's attendance. "It was a record first day! There were great crowds and the staff was very accessible and cordial over the entirety of the weekend."
President of the Art Deco Society of New York Roberta Nusim, whose organization had a booth at this year's show, also shares her enthusiasm saying, "The Pier Antique Show was wonderful this year! Our attending members were delighted with the show and our exhibiting members reported great sales."
U.S. Antique Shows now produces nine shows nationally. The Pier Antique Show is held semi-annually in March and November. The next show scheduled for U.S. Antique Shows is The Armory Antique Show, Jan. 24-26, 2014 at the 69th Regiment Armory in New York City.
About U.S. Antique Shows
The Pier Antique Show is produced by U.S. Antique Shows, a division of GLM. U.S. Antique Shows, the world's largest producer of indoor antique shows, focuses on presenting a wide range of antiques as well as antique, vintage and estate jewelry and watches to 50,000 consumers annually. The company is the only producer that serves the unique needs of the antique and antique jewelry industry supporting sales in Las Vegas, Los Angeles, Miami, Miami Beach and New York. Their shows host internationally recognized dealers promoting the purchase of rare and unusual historic merchandise to antiques collectors, novice enthusiasts, socialites and celebrities. U.S. Antique Shows draws more than 3,000 dealers from 22 countries worldwide exhibiting their signature collections in 400,000 net square feet across nine shows.
For more information, visit http://www.USAntiqueShows.com, like us on Facebook: https://www.facebook.com/PierAntiqueShow, follow us on Twitter: @USAntiqueShows and explore our Pinterest: Pinterest.com/USAntiqueShows. Check out our new blog at http://www.USAntiqueShows.com/TheQuill.aspx.