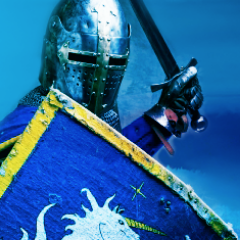 (PRWEB) October 17, 2013
Hans Mathisen is proud to announce the creation and launch of his new website venture, http://www.ProtectFromDisasters.com. The website offers an abundance of sustenance products that can be used in case of a disaster including long term food storage, first aid kits, and survival kits intended for different situations. Mathisen decided to develop this website because he knows that natural disasters such as hurricanes, tornados, wildfires, and floods have been increasing in frequency and severity in recent years and he wants to help his potential customers be better prepared in case of an emergency.
There are many excellent practical products featured within the merchandise of ProtectFromDisasters.com. There are many emergency preparedness supplies and food storage survival kits, as well as products that are useful in particular situations. For instance, the website carries automobile survival kits for the road, as well as survival kits that are appropriate for going camping, locking down a classroom, or dealing with a power outage. These survival kits contain all of the products required if any kind of disaster occurs.
In the future, Mathisen plans to further expand the product lines that are currently offered on ProtectFromDisasters.com. He also intends to add new product lines such as survival kits that focus on particular disasters like hurricane survival kits and wildfire survival kits. By periodically updating the merchandise featured on the website, Mathisen hopes to encourage customers to keep coming back to the site to check out what new items have been added.
To complement the main website, Mathisen is also launching a blog located at http://www.DisasterSupplyBlog.com. The blog will feature topics related to the different products that are prominently featured in the online store. Mathisen's intention with the blog posts is to help guide customers towards making informed decisions when they choose to purchase products from his website.
About the Company:
ProtectFromDisasters.com – a division of Mathisen Enterprises, LLC – is owned and operated by Web entrepreneur Hans Mathisen.
****
Hans Mathisen
http://www.ProtectFromDisasters.com
(306) 242-7042
iePlexus, Inc.
http://www.iePlexus.com