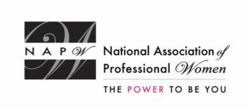 (PRWEB) August 27, 2013
Tracy T. Latz, M.D., M.S., Mh.D., is an Integrative Psychiatrist at Lake Norman Integrative Psychiatry, PLLC. Dr. Latz has attained the highest level of membership to the National Association of Professional Women as a VIP Woman of the Year and has been recognized for outstanding leadership and commitment within her profession.
Dr. Latz received a Medical Doctorate from Wake Forest University, a Master of Science at Georgetown University, and a Doctorate in Holistic Healing and Metaphysics from Delphi University. She served as an associate clinical professor of psychiatry at Wake Forest University Medical Center.
Marion Ross, Ph.D., is a renowned therapist who built a successful psychotherapy and entrepreneurial practice in Paris and New York City. Dr. Latz combined forces with Dr. Ross, which resulted in a trilogy of Shift Your Life books titled, Entrepreneurial Alignment: How to Overcome Self-Sabotage in Business, Shift: A Woman's Guide to Transformation, and SHIFT: 12 Keys to Shift Your Life. They have come together to assist people with transforming anger/resentment, gilt/shame, stress, fear/anxiety, lack of self-love and grief/loss.
Dr. Latz offers traditional therapy and incorporates many alternative techniques in her practice for healing. One well-known technique is Reiki, the Japanese laying of hands method and The Emotional Freedom Technique (EFT), another healing method she uses to address specific ailments. EFT is a form of psychological acupressure, based on the same energy meridians used in traditional acupuncture to treat physical and emotional ailments, but without the invasiveness of needles.
The National Association of Professional Women (NAPW) is a dynamic business network where nearly 500,000 accomplished, professional women come together to interact, exchange ideas and empower themselves. Through the extensive network of close to 400 NAPW Local Chapters nationwide, like-minded members make use of online networking, educational tools and many other valuable privileges of NAPW membership.