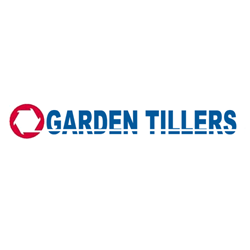 (PRWEB) November 14, 2013
Jim Purves is excited to announce the creation and launch of his new website venture, http://www.QualityGardenTillers.com. The website features a wide variety of garden products and tools including garden tillers, hoes, rakes, edgers, mowers, and anything that can help a potential customer with vegetable gardening or flower gardening. Purves is someone who is very interested in gardening himself and has enjoyed gardening for many years. He has the necessary experience required to pick the absolute best products to offer his customers on his website.
There are many excellent products featured within the merchandise of QualityGardenTillers.com. Whether customers are looking for lawn mowers, garden sheds for tool storage, electric edgers, or any other type of important garden tool, they can be sure to find it on the website. In the future, Purves plans to further expand the product lines offered on the website and will be adding new items such as kneeling pads for the garden. By periodically updating the site's merchandise, Purves hopes to encourage customers to keep coming back to the website to check out what new items have been added.
Customer service is something that is very important to Purves regarding each and every transaction made on QualityGardenTillers.com. He wants customers to know that he will respond to their feedback regarding the products and his website and will do everything he can to make sure that his customers get the products they need. The website has been designed to be easy to navigate so that customers can easily browse through the products and find what they are looking for.
To complement the main website, Purves is also launching a blog located at http://www.GardenTillersBlog.com. The blog will feature topics related to gardening in general as well as the specific gardening products that are prominently featured in the online store. Through the blog posts, Purves intends to help guide his customers towards making informed decisions when purchasing products on his website.
About the Company:
QualityGardenTillers.com is owned and operated by Web entrepreneur Jim Purves.
Jim Purves
http://www.QualityGardenTillers.com
(306) 898-2257
iePlexus, Inc.
http://www.iePlexus.com