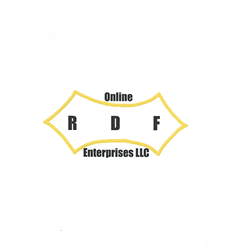 (PRWEB) November 20, 2013
Robert Fendley is excited to announce the creation and launch of his new website venture, http://www.RDFWoodTools.com. The website offers a wide variety of quality woodworking tools including cordless tools, corded tools, hand tools, and all of the accessories that go with them. Fendley has been interested in woodworking all his life, since he was taught by his father, which inspired him to start this website. He also subscribes to several woodworking magazines, so that he can stay up to date on woodworking products.
There are many excellent products featured within the merchandise of RDFWoodTools.com. Many great brands have products that are offered on the website, such as Greenlee, who have a great line of hand tools and power tools. Fendley is dedicated to focusing specifically on woodworking tools so that customers can find the items they are looking for easily, without having to browse through unrelated metalworking or automotive tools.
In the future, Fendley intends to further expand the product lines offered on RDFWoodTools.com. He hopes to add more woodworking tools as they become available. By periodically updating the site's merchandise, he wants to encourage customers to keep coming back to the website to check out what new items have been added. Customer service is something that is very important to Fendley; he plans to strive towards providing customers with a seamless and easy shopping experience with prompt shipping, alongside a large selection of woodworking tools to choose from.
To complement the main website, Fendley is also launching a blog located at http://www.WoodToolsBlog.com. The blog will feature topics related to the different products that are offered in the online store. Fendley's goal with the blog is to help guide his potential customers towards making informed decisions when purchasing products on his website.
About the Company:
RDFWoodTools.com – a division of RDF Online Enterprises, LLC – is owned and operated by Web entrepreneur Robert Fendley.
Robert Fendley
http://www.RDFWoodTools.com
(800) 241-6210
iePlexus, Inc.
http://www.iePlexus.com