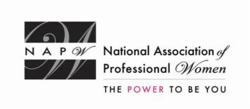 Garden City, NY (PRWEB) November 19, 2013
Kim E. Gawronski is senior director, enterprise sales support at CoreLogic, which specializes in real estate, mortgages, data, analytics and technology. She has attained the highest level of membership to the National Association of Professional Women (NAPW) as a VIP Woman of the Year and has been recognized for outstanding leadership and commitment within her profession.
Self-motivated, results-oriented and driven to succeed, Kim Gawronski is a seasoned professional with career goals that keep pace with her highest aspirations for personal excellence. With a successful career spanning more than 30 years, Ms. Gawronski has established herself as a leading real estate professional in the Ft. Worth area.
In her role as senior director, enterprise sales support at CoreLogic, Ms. Gawronski's exceptional skills and expertise in client relations, project management, Six Sigma Methodology and sales support strategies, enable her to successfully lead a team of individuals as they support the organizational sales efforts across the entire company.
Ms. Gawronski is committed to growing professionally. Already armed with an MBA, she is currently pursuing her doctorate in business administration and will complete the requirements for the advanced degree in April 2014. Testament to her leadership abilities and positive work ethic, Ms. Gawronski was awarded her company's Kennedy Excellence Award. This peer-nominated honor recognizes employees for outstanding contributions in line with the CoreLogic guiding principles: client focused, trusted partner, community oriented, inclusive and team oriented, transparent and open.
The National Association of Professional Women is a business network where nearly 500,000 accomplished, professional women come together to interact, exchange ideas and empower themselves. Through a network of close to 400 NAPW Local Chapters nationwide, members make use of networking, educational tools and other valuable privileges of NAPW membership.