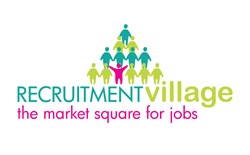 ...professional job opportunities across the UAE increased by 15 percent to 6,458 vacancies in the third quarter when compared to 5,611 last year.
Dubai, UAE (PRWEB) November 12, 2013
Unlike other countries in the world whose work force crème de la crème direct their career sights abroad due to lack of lucrative local job opportunities, the United Arab Emirates manages to keep its promising, home-grown professionals in the country and, at the same time, provide for foreign workers as well.
In a recent report published by TradeArabia.com (http://www.tradearabia.com/news/EDU_244799.html), statistics show that "professional job opportunities across the UAE increased by 15 percent to 6,458 vacancies in the third quarter when compared to 5,611 last year." With these numbers, it's surely no wonder local job-seekers are staying and foreign workers are immigrating to the country.
It's largely due to this that recruitment companies in Dubai welcomed clients by the thousands this year. It was one thing to know that there were work opportunities up for grabs, but many who really wanted to secure job positions in top corporations found it more convenient and much easier to do so with the help of these organisations for companies also turn to them for supply employees. Signing up with a recruitment company such as Recruitment Village has already served many greatly, not only in snagging jobs, but very particular jobs – even with "competition" coming from different parts of the world. They offer special training opportunities to clients aiming for top-tier positions.Headhunters in Dubai deal with a great amount of pressure to cater to the steady demand for supply workers, especially now that there are numerous developmental projects in the works due to the booming construction industry (thanks to international investment from the UK, Russia, India and East Asia). On top of this, new companies are rapidly sprouting to be able to take advantage of the solid economic performance of the UAE for this year, as well as the projected sustained economic standing for the following year.
Also contributing to the ideal job market scene and drawing professionals to the country are work arrangements that top companies in the country are creating, with the help of job consultants in UAE. Aside from free lodging, food and living allowance, and transportation provisions, progressive corporations are now offering more attractive features to draw workers and make them stay. Considered the most important one is how hired professionals can bring their family members along and how their companies will even help them with the financing and processing. This additional feature in work arrangements has actually enticed hundreds of foreign workers from neighboring countries like Qatar, Egypt and Saudi to migrate to the Emirates.
Truly, the UAE is the professional "greener pasture" with its endless opportunities and enviable economic performance. To find out which industries are looking for supply workers, visit http://www.recruitmentvillage.com, the market square for jobs.